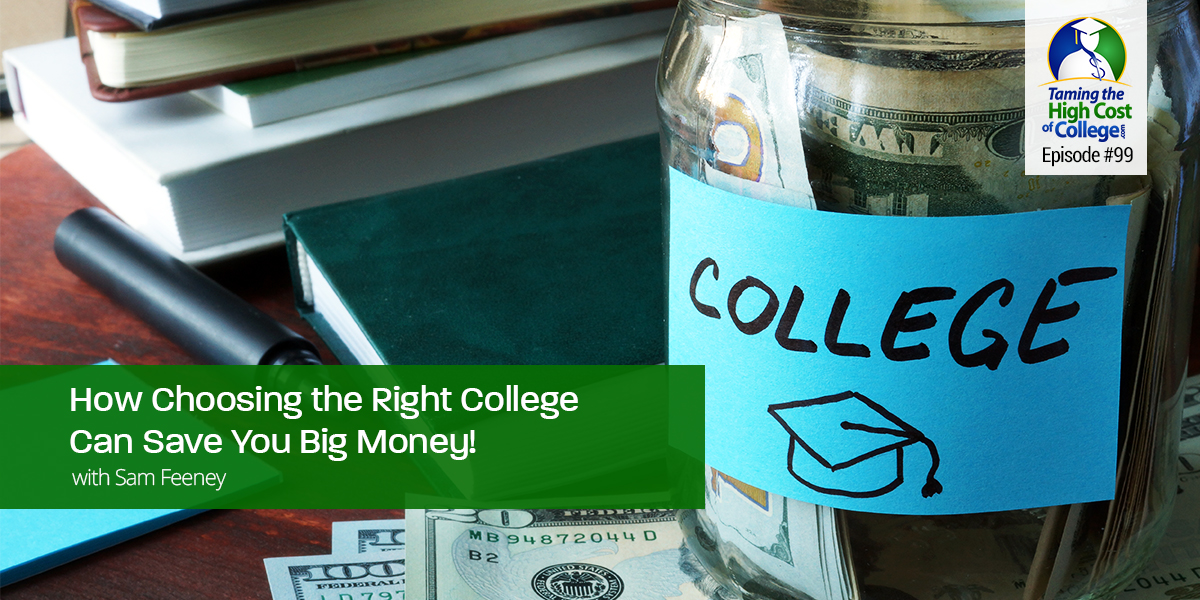 Your family is starting to plan for after high school, but don't skip this critical first question- "Why are you going to college? We have college admissions coach Sam Feeney here to help you figure out how to choose the right college… for you! Parents- here is the advice you can't afford (literally) to miss.
Questions Answered Today:
What do you recommend for parents?
Feeney made some of the classic college mistakes himself such as looking at schools by rankings to get in the "best possible school" and he should have been personalizing the college search by academics, campus life, opportunities, and finances.
You have to figure out why you are going to college before where and how you will be going to college.
Feeney suggests having students and parents write out a request for proposal to clarify why this particular path is the one they should take to get to the destination. He calls this the "True North College Program". Create a vision of what your student wants their life to look like, a mission statement, and then you will know what you are hiring the college to do for you. It will put in perspective how to choose a school and getting as much value out of it as possible.
Feeney recommends parents start out as being honest that they don't really know the best path. Have an open dialogue and figure it out together. Ask, "What do you want to do next?"
How do I be a coach for my child and not a dictator?
Feeney's next book is called, "College Level Confidence" which means if a student really owns what they are good at, they are ready, as opposed to circumstantial confidence.
"The things that a kid does (like videogames) springs from what they believe in," describes Feeney. Parents should come up with 20 things they think their kid is good at now and 20 things their kid enjoyed when they were 5 years old.
Take the time to tell your kid exactly what you think they are good at.
Feeney always recommends to find an outside coach such as an aunt, a brother, or a friend that has multiple children who have found success. "Once you commit to listening to somebody," warns Feeney, "shut everybody else off because there is so much noise about this topic."
What are the 5 warning signs that your child is applying to the wrong college?
Your child doesn't have a plan of how to use a school's unique resources.
Your child is basing their college choices solely on national rankings.
A girlfriend, a boyfriend, or a best friend is going there.
Your child delays applying.

Take a step back and don't nag. Maybe they have just changed their mind so talk to your child.

Your child chooses the college with the simplest application.
LINKS AND RESOURCES:
BRAD RECOMMENDS:
The Five Facets of College Finances
Episode 95: How To Be More Successful In College
Episode 6: 9 Ways To Reduce College Costs If You Don't Qualify For Financial Aid
Episode 17: Career 100- Helping the Undecided Find a Career
Episode 29: 6 Types of Colleges and How They Impact Pricing
THANKS FOR JOINING US!
We'd like to extend an invitation to our listeners to share their feedback and questions. Contact us to submit a question to our email.
If you find our podcasts helpful, please share us on social media and tell your friends!
The bottom line is that we care what you think and want to help you out, so we'd appreciate you reviewing us on iTunes or on Spotify. And even better, receive automatic updates by subscribing to the show on iTunes or Spotify.
Brad is not affiliated with My College Life Coach.