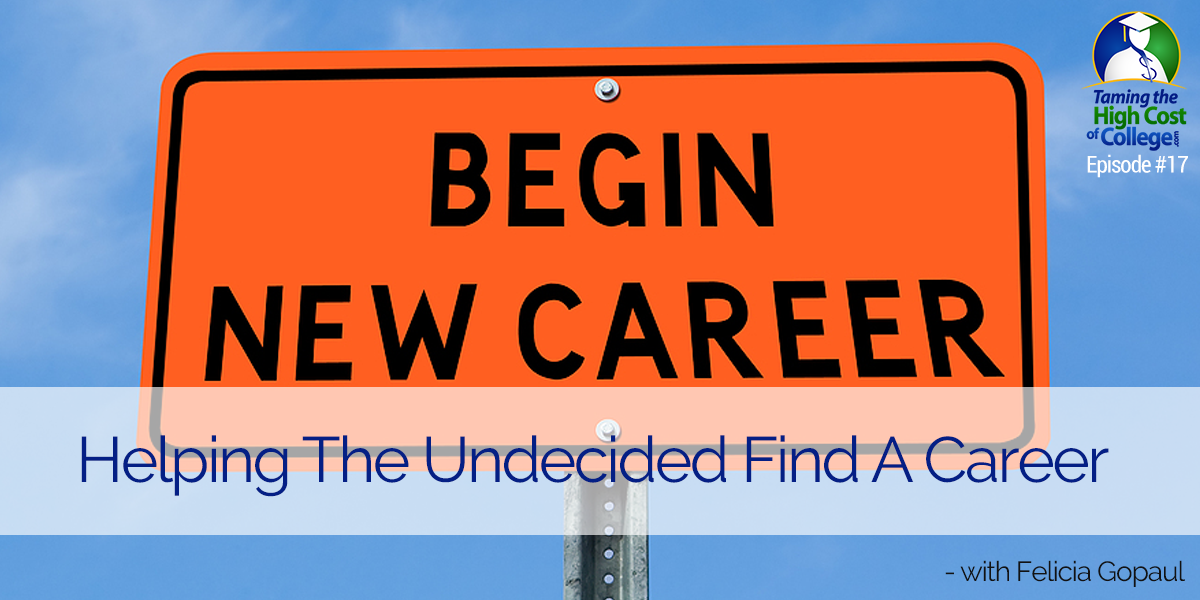 Welcome back – we're excited to bring you another great show, which includes an interview with Felicia Gopaul, founder and creator of the "Career 100" podcast, which features interviews with professionals in the top 100 careers.
The aim for Gopaul is to help undecided students entering college choose a major to help them save time and money. Her podcast format asks the same questions of professionals that most students might want to know and in hearing the insights from those who have "been there," students can tighten their focus and select a major before they start.
ALSO IN THIS EPISODE
Felicia explains what topics the "Career 100" guests tackle
How to find the right interview for you
What have you got to lose? A lot, if you're undecided.
What additional resources are out there to hear from professionals about their careers
We also cover: The Princeton Review's The 2014 Top Party Schools list is out – what does it mean if your school is on it or if it's not
Brad Recommends: "The Everything College Checklist Book" – how it will help keep everyone on track during the college planning process
LINKS AND RESOURCES
CollegeFundingResource.com
"Career100" podcast
CandidCareer.com
The Princeton Review
The 2014 Top Party Schools
"The Everything College Checklist Book"
Order "The Everything College Checklist"
THANKS FOR JOINING US
We'd like to extend an invitation to our listeners to share their feedback and questions. Our website offers a couple of ways for you to share your questions with us, and we'd love to hear from you.
Contact Us to submit a question to our email.
Leave us a voicemail message on the computer! (We use questions for future shows because it's likely other people have the same question.)
If you find our podcasts helpful, please share us on social media and tell your friends.
The bottom line is that we care what you think and want to help you out, so we'd appreciate you reviewing us on iTunes or on Spotify. And even better, receive automatic updates by sub-scribing to the show on iTunes or Spotify.
Sign Up for our Newsletter and receive our FREE reports!
Get more need-based aid
Find Scholarships
Find a Great College at a Great Price
Connect with other Parents and Students