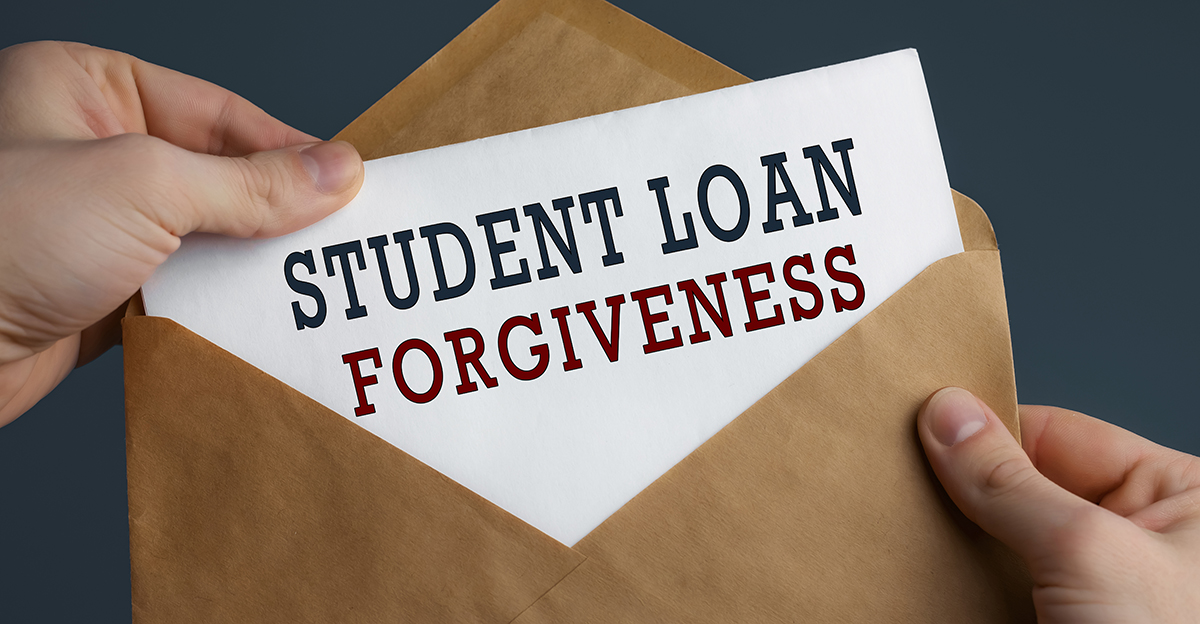 Last week, President Joe Biden signed an executive order to initiate a major student loan forgiveness program through the federal government.

The good news is that this initiative will potentially benefit millions of borrowers and not just students. Some parents may also benefit, and even some borrowers who have already paid off their student loans may be eligible for some relief.

If you or your children have borrowed federal student loans, and you currently have any balances, you are potentially eligible for this program. Here are some quick facts and details you should know.
What You Should Know
All federally owned student loans are potentially eligible for forgiveness, whether they are Direct Loans to students or parent PLUS Loans. Up to $20,000 of your federally owned student loan debt might be canceled, depending on two key criteria:
Individual borrowers who make under $125,000 annually and married borrowers who make under $250,000 annually are eligible for up to $10,000 in federal student loan forgiveness for any outstanding federal student loan balances you currently carry.

If you ever received a Pell Grant as part of your financial aid package and you meet the same income criteria stated above, you are eligible for up to an additional $10,000 in federal student loan forgiveness, bringing your canceled debt to a potential total of $20,000.
Forgiveness is tied to the individual borrower and not the recipient. This means parents and students can each qualify for relief, if they took out qualifying loans in their own names.

Generally, you must currently have an outstanding federal student Direct Loan or parent PLUS loan balance in order to benefit from this program. If you've already paid off your federal loans, then loan forgiveness won't apply to you unless you made any of your payments from March 13, 2020 to the present, while federal loan repayments have been paused due to COVID-19 economic relief.

If you have paid off your student or parent loans but you made payments between March 13, 2020 and now, you can apply to receive a refund of the payments you made, potentially up to the amounts specified under this new program.

IMPORTANT NOTE:There are still some details that need to be clarified by the U.S. Department of Education, especially for parents who have taken out PLUS loans. I'll continue to monitor updates and will share more details when they become available.

In addition to this new loan forgiveness program, borrowers who are employed by non-profits, the military, or federal, state, Tribal, or local government may be eligible to have all of their student loans forgiven through the Public Service Loan Forgiveness (PSLF) program. This is because of time-limited changes that waive certain eligibility criteria in the PSLF program (the temporary changes are set to expire on October 31, 2022).
Where to Learn More
To find out if you're eligible for student loan debt cancellation and get answers to your questions, including how much of your debt might be canceled as well as when and how all of this will work, visit the U.S. Department of Education's official debt relief announcement at Studentaid.gov.
---
Helpful Articles and Resources
Learn which loans are available, the pros and cons, how they work, and how you can borrow at the lowest possible cost.

Here's what you need to know Direct Loans, why they're usually the best student loan, and how they work.

Learn what every parent should know about federal PLUS Loans as a way to help pay for college.

Explore private student loans, how they work, and whether they're a good strategy for your family.

Sign up for my complete video crash course on how to plan, save and pay for college.