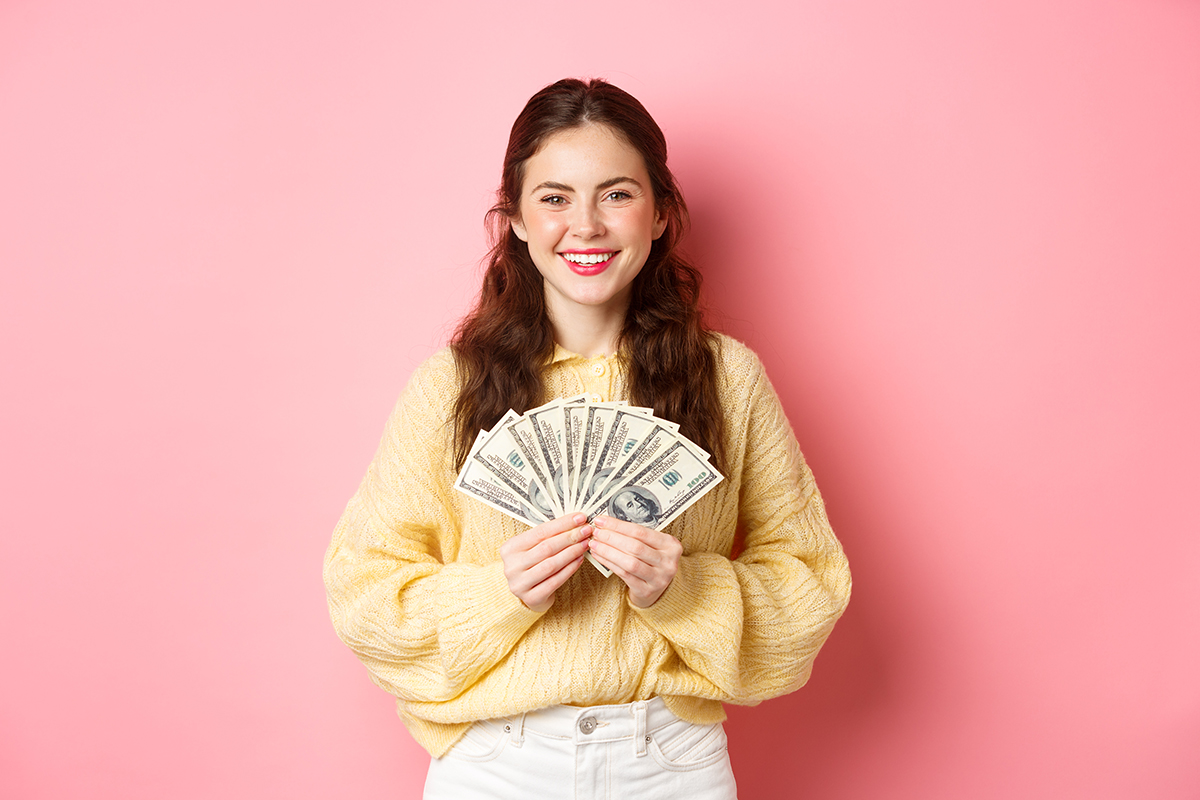 What is the Student Aid Index?
The Student Aid Index (SAI) is a number used by college financial aid administrators to measure families' ability to pay for college. It's part of the process of determining how much need-based financial aid college students are eligible to receive.
SAI is the new name for what was previously known as the Expected Family Contribution (EFC), and the new name will go into effect on July 1, 2023 for the 2023-24 college academic year.
When a student and family submits their Free Application for Federal Student Aid (FAFSA), their SAI is shown, and this number is used by colleges to help them decide how much money to offer students in federal grants, institutional scholarships and other aid.
Your SAI measures your student's and your family's ability to pay for college based on your income and assets. Schools compare it their total cost of attendance to determine your financial need, which most colleges will try to fill with available need-based financial aid.
Ultimately, financial need is what's necessary to qualify for need-based financial aid programs.
The higher your SAI, the lower your financial need. Therefore, you're less likely to qualify for need-based financial aid. A lower SAI typically means you have more financial need and you're more likely to qualify for aid.
Parents and students can use SAI calculators to help them plan for college and figure out how much colleges think they can afford and how much they might receive in financial aid.
Your SAI is not necessarily the amount of money you'll actually pay for college. It's just an estimate, and your actual costs might be higher or lower than your SAI suggests.
For example, most colleges don't meet 100% of students' financial need, so you may get less aid in grants and scholarships than your SAI indicates. In that case, most schools will offer to help you cover the remaining costs in the form of work-study programs, federal Direct Loans to the student and/or PLUS loans to parents. If you decline those loans, however, you will have to pay the remaining costs through some other means.
In contrast, some schools might offer you more aid than your SAI indicates, especially if they meet 100% of students' financial need, they use their own financial aid formulas, or they simply want to offer more aid to encourage you to enroll.
SAI will still be known as EFC until July 1, 2023, so EFC terminology and calculators will continue to be used until that time.
If you want to calculate your SAI/EFC and get a personalized report to help you figure out how much colleges think you can afford and how much you might need to pay out-of-pocket, visit my College Money Report page right now to get started.
A New Name for Expected Family Contribution (EFC)
Historically, when the SAI estimate was known as the Expected Family Contribution, the word "expected" led to confusion and led many parents and students to be believe that the calculation was what they would actually be expected to pay toward college.
That is not necessarily the case, which is why the EFC was renamed to SAI. But it's still an extremely useful tool for estimating what you might end up paying and how much financial aid you might receive.
Changes to the SAI and FAFSA Process
Along with launching the new SAI name, the U.S. Department of Education is making many other changes to the FAFSA and the rules and criteria for federal financial aid.
One of the biggest changes is that the FAFSA being shortened from 108 questions to a maximum of 36. Additionally, eligibility for federal Pell Grants has been expanded, and income protection allowances have been raised for certain families.
There are also changes to how cost of attendance is calculated and the allowances that schools must provide for certain types of student expenses. And students can now receive an SAI below zero, which may help them cover expenses not included in the school's published cost of attendance.
Under some of the new rules, financial aid administrators can also make adjustments to the cost of attendance or the values used to calculate SAI for students on a case-by-case basis.
There is also a controversial change involving families with multiple students in college simultaneously, although that change has been delayed for at least one year, and it could be the subject of further delay or modification.
For a detailed summary of all the new FAFSA changes, you can read my article on the Big FAFSA Changes and the New Student Aid Index.
The changes don't go into effect right away, and most will begin July 1, 2023. So there's still time to get up to speed and figure out which rules might affect you.
Until the changes take effect, schools, students and families will continue to use the current FAFSA and EFC in the financial aid process.
Estimating your SAI/EFC and Financial Aid Eligibility
If you're looking to calculate your SAI or EFC and get an estimate of how much you might have to pay out-of-pocket at the colleges on your list, visit my College Money Report right now to enter your data and get a free and accurate personalized college financial report for your family.
---
Helpful Articles and Resources
Sign up for my video course and learn how to pay for college with smart and proven strategies to lower your costs.

Get a free report with an estimate of how much you'll pay for college at the schools on your list.

Learn the 6 ways to pay for college and make your child's college dreams come true.

Discover how to lower your college costs with the 5 federal financial aid programs.

Find out why college doesn't cost what you probably think and how to estimate your true cost.