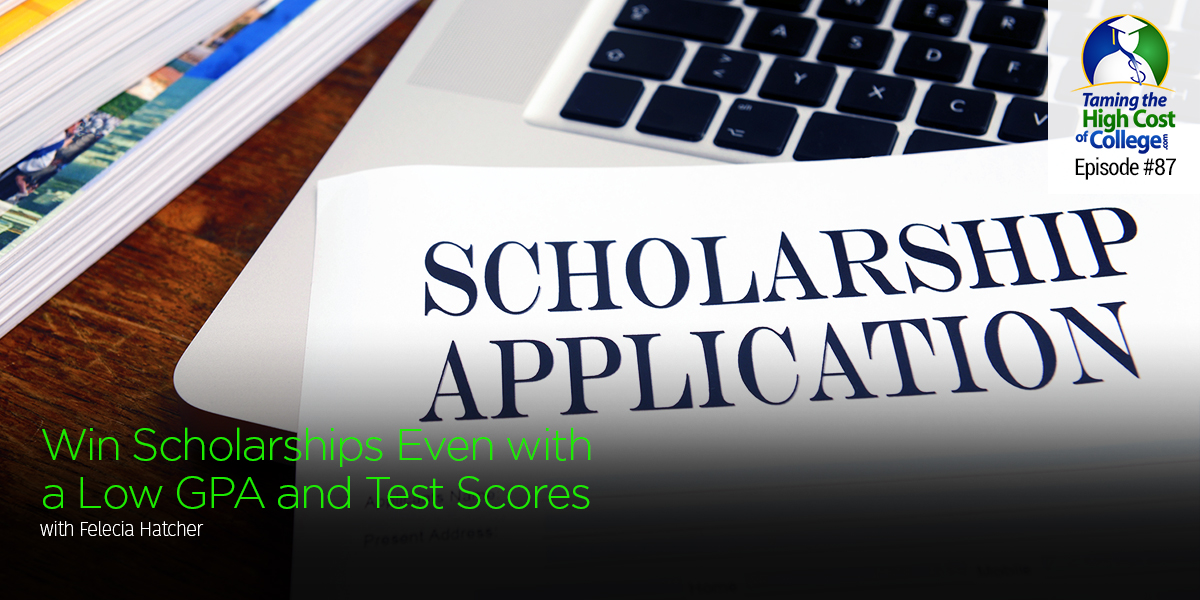 What an inspiring story with Felecia Hatcher. Wow. Even though her GPA never touched a 3.0 in high school she was able to win over $130,000 in scholarships and grants. "Whether you have a 2.0 or a 5.0, you can get creative with your limited resources, get creative with your approach, and get the scholarship committees excited about what you're doing," describes Hatcher who went from a C student to a White House Award winning CEO.
Your student can do it too!
Thankfully, Felecia stops by our show today to tell us what she did to take control of her future during the beginning of her senior year of high school. Your child can enjoy this same success if they work hard at the smart things shared here today. Senior year is the biggest opportunity for scholarship and grant money, so don't leave any on the table!
Questions Answered Today:
How do you take attention away from lacking grades?
What looks good to a scholarship committee?
How do you pick which scholarships to apply to?
Is there a great essay strategy?
Are local scholarships better to apply to?
Are scholarships good for everyone?
How can parents help?
What should a parent's role be in helping with scholarships?
When is the best time to start getting prepared for scholarship applications?
What do I highlight in my application if I have a low GPA?
LINKS AND RESOURCES:
THANKS FOR JOINING US!
We are starting a new video series called, "The Scholarship Guide for Busy Parents." It is going to be 4 videos that are 12 minutes or less complete with cheat sheets and other resources to help you find and win scholarships. If you are interested in learning more about scholarships please visit:
tamingthehighcostofcollege.com/scholarships
We'd like to extend an invitation to our listeners to share their feedback and questions. Our website offers a couple of ways for you to share your questions with us, and we'd love to hear from you.
Contact Us to submit a question to our email.
If you find our podcasts helpful, please share us on social media and tell your friends.
The bottom line is that we care what you think and want to help you out, so we'd appreciate you reviewing us on iTunes or on Spotify. And even better, receive automatic updates by subscribing to the show on iTunes or Spotify.
Brad is not affiliated with Felecia Hatcher.