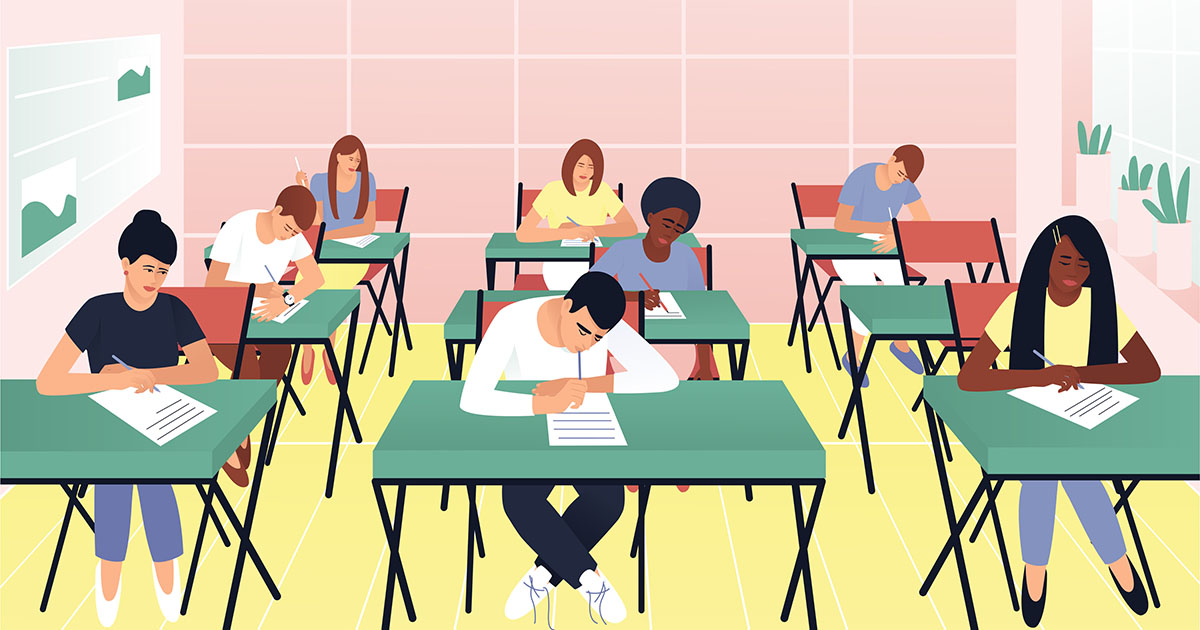 My daughter has always liked school and she's done fairly well when she applies herself. However, even as a young student who was reading a few grades above her level, her test scores have never reflected that.
She's always said she seems to draw a blank when she sits down and looks at a test, regardless of how hard she studies. She mostly struggles with reading comprehension, which I completely understand. I was an English major in college and received a scholarship to study, but my reading comprehension test scores were always lower than my math scores.
It always baffled me because I've loved reading my entire life and struggled in math, and I always had the grades to prove it.
It's a perfect example to show that test scores aren't the most accurate way to measure….well….anything.
I know a lot of great students who volunteer, have great grades, and thrive in sports. But they have a lot of trouble testing.
Maybe it's anxiety, overthinking, or the fact that a student just can't focus under a time limit. Whatever the reason, though, I know my daughter dreads school tests (even when she's taking them at home in her pajamas during virtual learning). So, I can't imagine taking the SATs or ACTs will benefit her in any way.
Fortunately, she won't have to. There are many schools out there that are going test-optional because many studies are showing that the tests aren't a fair and accurate reflection of students' real college potential. And more colleges have become test-optional or are doing it for at least the next couple of years, especially after so many ACT and SAT test scheduling issues due to COVID-19.
This means my daughter won't have to take the test or get a minimum score to qualify for admission at these test-optional colleges. Most of these schools will still consider test scores if you submit them, and some will still award scholarships for high scores, but they're no longer requiring the tests for admission.
As a parent with children who are on the cusp of taking these tests, I'm so relieved to hear this for many reasons.
One is that I think kids should be looked at for how they are overall. In the past, it seems like too much weight was put on the tests. There were many colleges in the 90s, when I attended, that would reject you if your GPA was in line with their standards but your test scores were not. That's a lot of pressure to put on one test.
Students are also expected to do so much these days: maintain their grades, participate in sports, take honors or college courses while in high school, and have a well-rounded college resume by working and volunteering.
My son is taking Academic Physics as a senior this year. He's struggling, but it's a required course to graduate. The standard used to be three science courses, and now it's four.
My point is, they have enough to worry about as far as keeping everything on track to get into the school they want to. That doesn't even include their college essay, the application process, and understanding (and possibly helping with) the financial portion of college.
It's a lot to put on their shoulders, and getting rid of a test or two certainly isn't going to turn them into lazy kids or make them any less accountable.
I also know I didn't bring my absolute best when I took my SATs. It was all I could do to keep up with school, my job, and my social life.
There are hundreds of colleges that were already test-optional before COVID-19, and more have been joining the ranks, at least temporarily, during the coronavirus pandemic. I'm sure many more will be joining in during the next year or two.
I certainly won't talk my daughter out of a school if it requires her to take a few tests and measure her scores, but I know she struggles with testing and I will do my best to help her find a test-free school that suits her needs.
If you think about it, the college you choose can set the tone for the rest of your life. It can determine your life-path including your career and social life. And I don't think one test should make or break whether you get into a certain college or not.
---
Need Help with College Planning?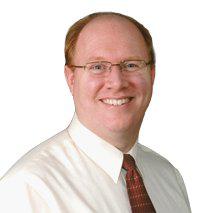 Hi, I'm Brad Baldridge, a college funding specialist and the owner of Taming the High Cost of
College.
If you'd like to get great tips and advice on how to save more money for college, reduce your costs, and put your student on the road to a bright future, subscribe to my free e-newsletter.
You can also check out some of my useful college planning articles and resources below.
Helpful Articles
Learn the 5 key parts of a good college financial plan and how to get started.
Find out if the 6 types of federal aid are available to your family and what they mean for you.
Find out the 6 ways to pay college and the crucial things to keep in mind for each one.
Learn the 20 things virtually everybody should work on when planning and saving for college.
Don't make one of the biggest decisions of your life without reading this article.
Learn the major mistakes that cost families thousands of dollars or derail their college plans.
More Resources
Calculate your need-based financial aid eligibility based on federal formulas.
Find out if scholarships are worth your time and a viable option for your student.