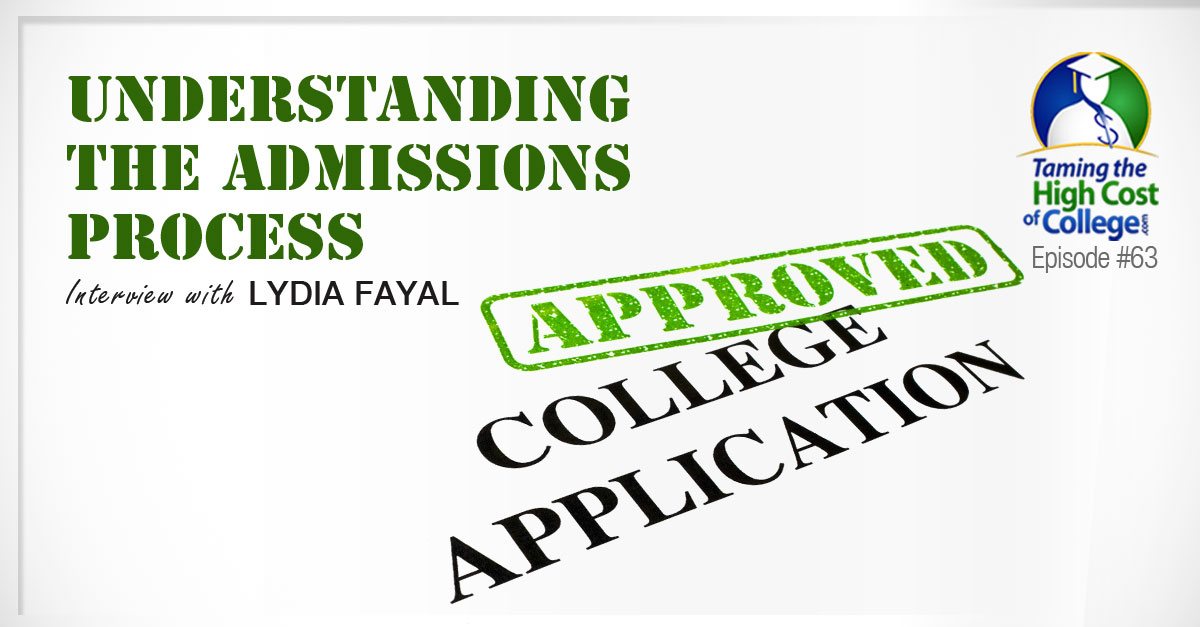 Here's some of the features of the website www.Admitsee.com
Provides a "big brother or sister" at dream school.
See application files of accepted students.

You can compare your own test scores, for example, to accepted students at different colleges.

Browsing is free.
College students get paid for posting their profile and sharing.
Great way to see what a student body really looks like.
Can sign up to have a college student mentor.

College students can review essays, give advice, and help guide prospective students. Essays are EXTREMELY important!
"Over the past ten years the (college) process has become that much more complicated," explains Fayal, "But the offerings and resources haven't improved." This provides a way for high school students to connect to college students at their dream school.
Building Relationships
After you view profiles, you can begin a mentor/mentee relationship with actual college students. High school students get to remain anonymous and so do college students to make sure personal information is protected.
"It is students helping students," says Fayal.
Once admitted, you can switch your profile to the "admit" side and get paid $10 up front, $2 each time your profile is viewed, and $7 for each person you answer questions to in a week. "It is usually less than an hour of responding to quick questions," notes Fayal. There is an additional $20 fee for essay submissions by the high school student and then mentors provide notes back.
Focusing on Admissions
"Right now we have 890 different 4 year universities on the site," states Fayal. Free access to the site is available to public and charter high school students through their guidance counselor.
This is a great way to see who was actually accepted into a particular college so high school students can custom tailor their application to meet that school's needs. By connecting with a mentor, information about scholarships also becomes available as is guidance through that process.
$1,000 is given away each month to a new user on the web site. There are other give aways going on as well including Apple watches and iPads. "We are trying to give a lot of stuff away right now," jokes Fayal.
26% of high achieving students hire a private consultant according to the Independent Consultant Association. A high-achieving student is defined as scoring at or above 70th percentile on standardized tests. The average price of private consultant is over $4,000. This site provides a peer to peer alternative that is affordable for students that can't afford a consultant or in addition to those that can.
44% of students in the user base applied to 7 or more colleges. Fayal recommends to apply to at least:
3 reach schools.
3 target schools that you think are just right for you.
1 or 2 safety schools.
Students coming from private high schools are significantly applying to more colleges. Fayal suggests, "If financial aide is a big concern for you, then it does help to apply to more schools because you can leverage a financial aide package you get from one school with another school." You can also ask for waivers of application fees in order to apply to more schools.
LINKS AND RESOURCES:
Live chat is also available on the web site.
THANKS FOR JOINING US!
We are starting a new video series called, "The Scholarship Guide for Busy Parents." It is going to be 4 videos that are 12 minutes or less complete with cheat sheets and other resources to help you find and win scholarships. If you are interested in learning more about scholarships please visit:
tamingthehighcostofcollege.com/scholarships
We'd like to extend an invitation to our listeners to share their feedback and questions. Our website offers a couple of ways for you to share your questions with us, and we'd love to hear from you.
Contact Us to submit a question to our email
Leave us a voicemail message on the computer! (We use questions for future shows because it's likely other people have the same question.)
If you find our podcasts helpful, please share us on social media and tell your friends.
The bottom line is that we care what you think and want to help you out, so we'd appreciate you reviewing us on iTunes or on Spotify. And even better, receive automatic updates by subscribing to the show on iTunes or Spotify.
Brad is not affiliated with Admitsee.com.