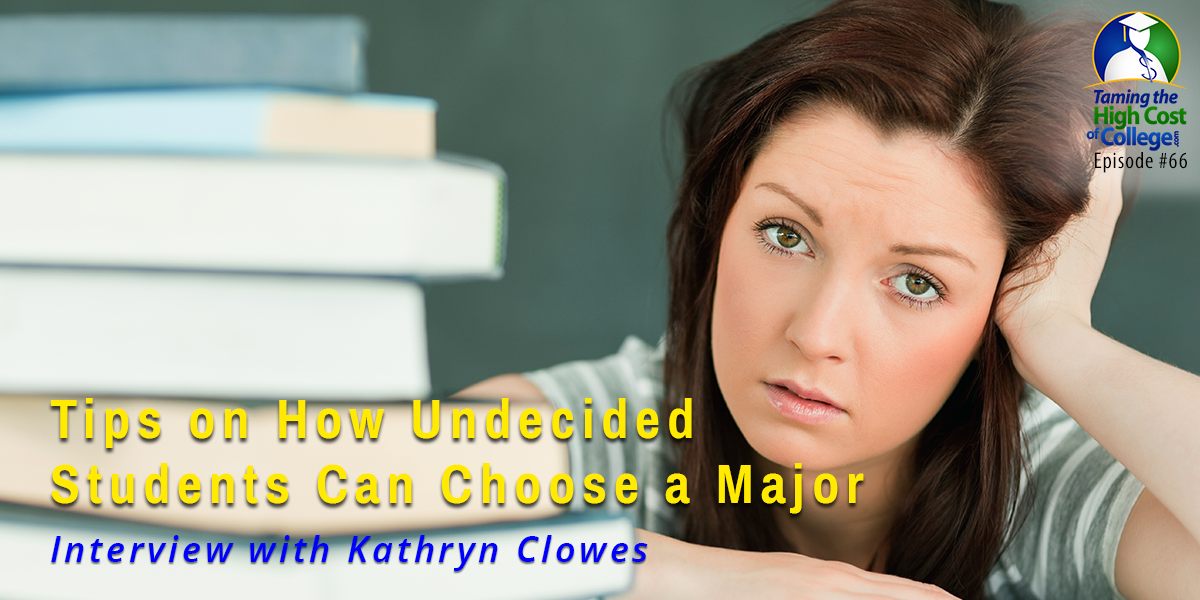 Ms. Clowes applied to graduate school after taking a year to really consider what she wanted. "What I didn't know is there is so much more to it that you should be doing during your college years that I was clueless about things like building your network, or knowing what my brand was, or taking advantage of all the resources available to me in college," remembers Ms. Clowes, "I hoping to help students to figure what else they should be doing to be successful and not have some of the doubt and 10 years of searching afterward which is why I wrote the book."
Kat shares why she wrote "Putting College to Work" and what can be found in the book:
Was a typical over-achieving student.

Got in an accident in high school and lost her short term memory.

Upon returning to school, she had to drop all her AP and honors classes.
Was able to graduate from high school early under the condition of starting junior college.
Changed her major multiple times in college.
Spent the next 10 years doing multiple different careers and changing her mind about her profession.
Examples from the Book
A typical problem of an undecided student is that they don't know what schools they want to go to because they don't know what they want to be.
If a student really doesn't know what they want to do they should:
Think about who they are and what they are really good at.

What are you values?
What are your strengths?
What are your skills?
What are you looking for out of life in general?
There are some assessments available to help with this.

Try different subjects, clubs, and activities.
Identify what you really do not enjoy doing.

If you identify what you really do not like, it helps to focus on what you do like.

Don't shy away from something that is a true interest.

Clowe's brother made a full career out of video games. He is on the business end of the industry.
Investigate the industry or hobby they are already interested in.
The book helps students to step back and make a plan of action to get where they want to be and help students that don't know what they want to do and discover that.
For parents of students that are completely unmotivated you should take them to a convention or give them a look at the business side of the company. "They are likely to be a lot more motivated if they know it is possible to turn this into a career," says Clowes.
For parents of students that are very motivated, but can't quite decide on one focus, have them start brainstorming what all the different areas of their interest have in common. Get them to job-shadow to help them discover if this is something they really want to do.
"I think there is a big push right now to turn majors into career training," states Clowes. College is to provide a well-rounded experience. If you are going to be the best at something, then you will have a career path. If you are just going to be average, you have to think it through to the end. Find something connected to your big dream and you might end up on that path.
Categories of the Book
"My publisher and I tried really hard to not make it a read cover to cover kind of book," describes Clowes. It is more of a "how-to" kind of book than an advice book.
Section 1 is called "Put Yourself to Work" and it is about:
Advocation for yourself, taking action, and how to take action.
Time management tips.
How to maximize your productivity.
Setting up goals.
Personal branding.
There are worksheets, areas for notes, and scripts you can use when calling people.
Section 2 is about "Succeeding in School" and it discusses:
How to choose a major.
How to plan your courses.
Using professors as a resource and being a student a professor might want to help.
Financial aid.
All the different resources you should be taking advantage of while at school.
Using your summer to the fullest.
Section 3 is "Succeeding After College" and helps set students up for getting that job:
How to use the career center.
About career counselors.
Job fairs and how to be successful at a job fair.
Resume help and guidance.
Alumni office.

The best pot of gold most people don't take advantage of.

Specialty institutes.
Job shadowing and informational interviews.
Volunteering as experience.
Analysis on if you should be going to graduate school
Section 4 is all about "What You Need to Know to Be Successful Professionally":
What networking is and how to do it efficiently.
Developing an elevator pitch.
How to research a company
How to network with manners
Finding network events
Being a resource to your network.
Crafting a resume and cover letter.
Acing an interview.

What to do before, during, and after.

Using social media wisely, especially LinkedIn.
Rocking a job fair.
Resources, worksheets, and a step-by-step timeline by quarter from freshman year through senior year of college. It helps map everything out by season.
This book is available on Amazon, Barnes and Noble, and anywhere that books are sold. "The price of college is so high now, you really want to make sure that your student and you are getting the most out of your money," notes Clowes. This book will help you to make sure you are asking the right questions and choosing the best school that is the right fit for you.
LINKS AND RESOURCES:
THANKS FOR JOINING US!
We are starting a new video series called, "The Scholarship Guide for Busy Parents." It is going to be 4 videos that are 12 minutes or less complete with cheat sheets and other resources to help you find and win scholarships. If you are interested in learning more about scholarships please visit:
tamingthehighcostofcollege.com/scholarships
We'd like to extend an invitation to our listeners to share their feedback and questions. Our website offers a couple of ways for you to share your questions with us, and we'd love to hear from you.
Contact Us to submit a question to our email
Leave us a voicemail message on the computer! (We use questions for future shows because it's likely other people have the same question.)
If you find our podcasts helpful, please share us on social media and tell your friends.
The bottom line is that we care what you think and want to help you out, so we'd appreciate you reviewing us on iTunes or on Spotify. And even better, receive automatic updates by subscribing to the show on iTunes or Spotify.
Brad is not affiliated with Kat Clowes.