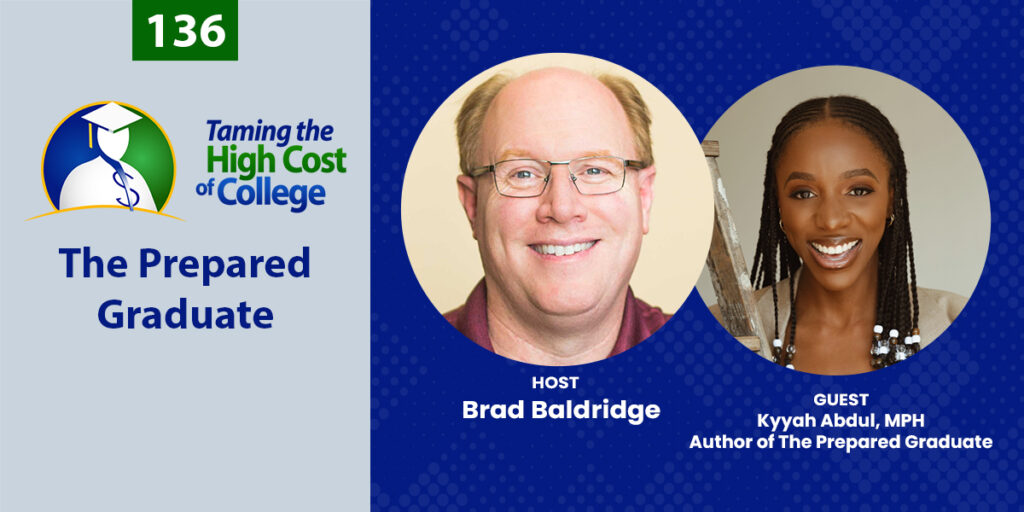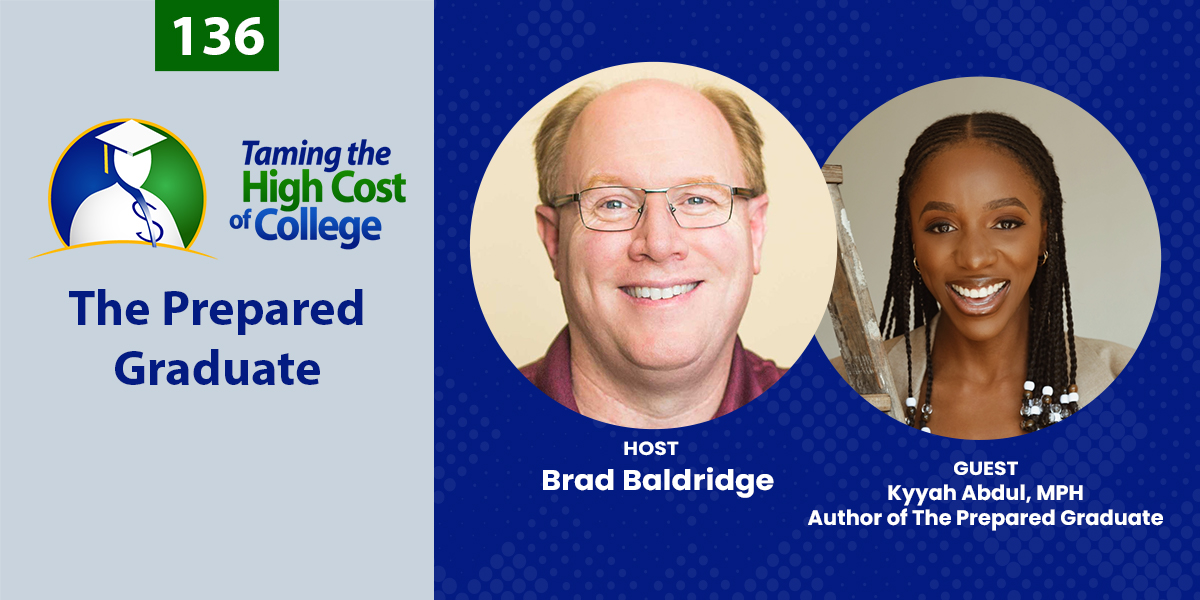 ---
Today's Guest:
Kyyah Abdul, MPH, author of The Prepared Graduate
Kyyah Abdul, MPH, is a career coach, entrepreneur, and author. She is the founder of Career Savage, which helps high school students, college students, and early career professionals navigate their road to ultimate success. Kyyah gained her expertise through her own experiences.
Kyyah has written a forthcoming book, The Prepared Graduate, which contains professional advice about career preparation. It provides career tips and strategies for students before and after college graduation to ensure they're on the right path towards professional growth. Of course, Kyyah's tips are backed up by her experience working as a career coach as well as her own personal experience.
Kyyah will be releasing The Prepared Graduate in January 2022 through Mango Publishing.
Questions Answered Today:
How does Career Savage help students succeed?
First, it's important to understand one key fact:
There are not enough jobs for every college graduate. This means that a college diploma is not a guarantee of being hired. Hence, college students should not only think about graduating but also what happens after college.
Kyyah's brand, Career Savage, aims to help students succeed in college and in the corporate world. Career Savage helps students in processes such as:
Going through the college admissions process
Getting into grad school
Navigating corporate America
While in college, what can we do to increase my student's chances of getting hired?
"The thing about colleges is it's all theoretical knowledge." – Kyyah Abdul
For Kyyah, education is just an idea until the student puts it into practice. Therefore, what sets a student apart from other graduates is being immersed in the workforce as early as possible. Here are some tips:
Get the best internships, and learn everything about that industry. Employers find it more logical to give the position to those who have already experienced doing the actual work.
Do volunteer work. Aside from internships, students can also gain valuable experience by engaging in communities and learning more skills.
Use career centers. Some schools and especially private colleges have career centers. These centers focus on helping students understand careers and prepare for the best career path.
However, do note that not all colleges (i.e. public schools) have career centers. Kyyah says that, if this is the case, students should advocate for themselves.
Parents, on the other hand, regardless of the school's support, should advocate for their students. Parents should help their students prepare for life after college.
What tips do you have for undecided students?
Here are some solid tips based on how Kyyah found the right path for herself. Note: These tips may be effective for self-motivated students like Kyyah.
Put your ideas into practice sooner rather than later. Kyyah was sure that she was going to be a pediatrician until she volunteered to experience it and realized it wasn't for her.
Get work experience as much as you can. Kyyah worked all throughout high school. She experienced working in real estate, volunteering in a hospital, teaching students, and many other occupations. It was through trying those industries that she realized they weren't for her.
Talk to professionals and ask them about their experiences. This way, you will get an honest view of the highs and lows of certain professions.
"With every job profession, no matter what you have in life, it'll have its own set of stressors and lows." – Kyyah Abdul
What if my student does not have the motivation to explore?
When a student is unmotivated, it's best to identify the reason why the student feels that way. Finding the underlying reason allows you to further help the student.
Based on Kyyah's past clients as well as her own experience, lack of self-confidence and social media are two of the most common causes of motivation loss. Look at these scenarios:
Scenario A
Student A is diagnosed with a learning disability. It's the reason why Student A has learned more slowly compared to others. Student A feels insecure, especially when other students made fun of her. As a result, Student A stops studying and does badly on exams. Ultimately, Student A completely loses interest in moving forward as she fails to see the point of doing so.
Student B
Student B lost interest in studying because her focus shifted to YouTube and TikTok. Student B feels like what social media stars do is "easy money," and she prefers investing time in building her name online.
What can I do if my student is unmotivated due to the reasons above?
When a student is unmotivated, the support of family really matters. Here's what Student A's family did to encourage her:
They got her tutors so she can catch up with everything.
They got her a job where she can get "corporate experience" before she goes to college.
They got her to talk to people until she lost all her negative feelings about herself.
For Student B, on the other hand, the family needs to help the student understand that being on YouTube or any social media as a career is not as easy as it looks. While it's true that there's money in it, like any other career, it has downsides as well. Some of these downsides include the following:
Giving up privacy.
It also needs investment. For many social media stars, it took them years to finally gain an audience that would allow them to make money. It's a massive investment of time, effort, and commitment.
Kyyah also notes that even Megan Thee Stallion, a famous mainstream rapper, is finishing her college degree despite her fame, just so she has a Plan B. Even for famous personalities, a college degree matters.
Other tips for parents:
Hire a career coach. It makes a difference! They have the expertise in leading students to the right path.
Get Kyyah's book, The Prepared Graduate, for your student. It discusses important topics such as:
What should students do in the summer before their senior year of college, the first and second semester of their senior year, and one year after.
What a 401k is, and how to choose it during job negotiations
How to put your education into practice sooner by finding a job that's relevant to you.
---
Links and Resources
Helpful Articles and Resources
---
---
THANKS FOR JOINING US!
We'd like to extend an invitation to our listeners to share their feedback and questions. Contact us to submit a question.
If you find our podcasts helpful, please share us on social media and tell your friends!
The bottom line is that we care what you think and want to help you out, so we'd appreciate you reviewing us on iTunes or on Stitcher. And even better, receive automatic updates by subscribing to the show on iTunes or Stitcher.