---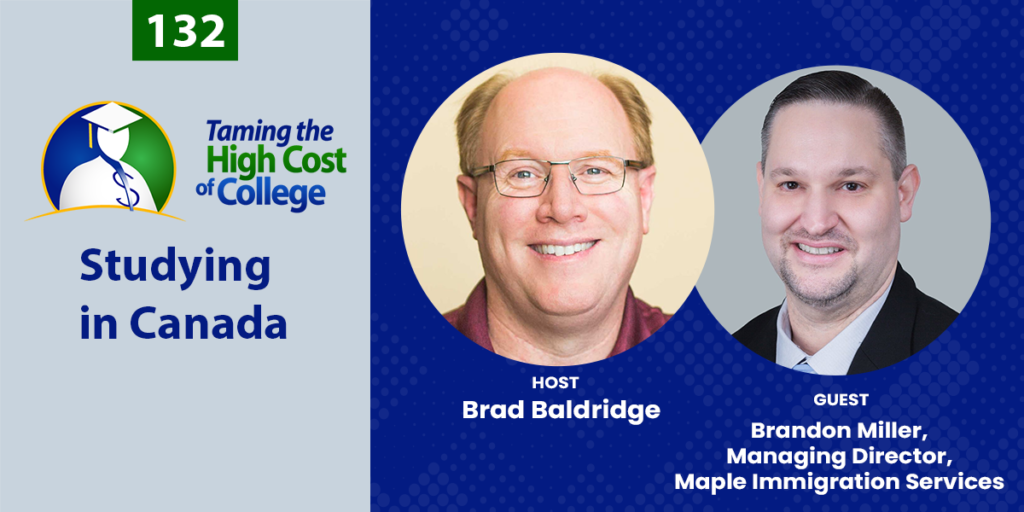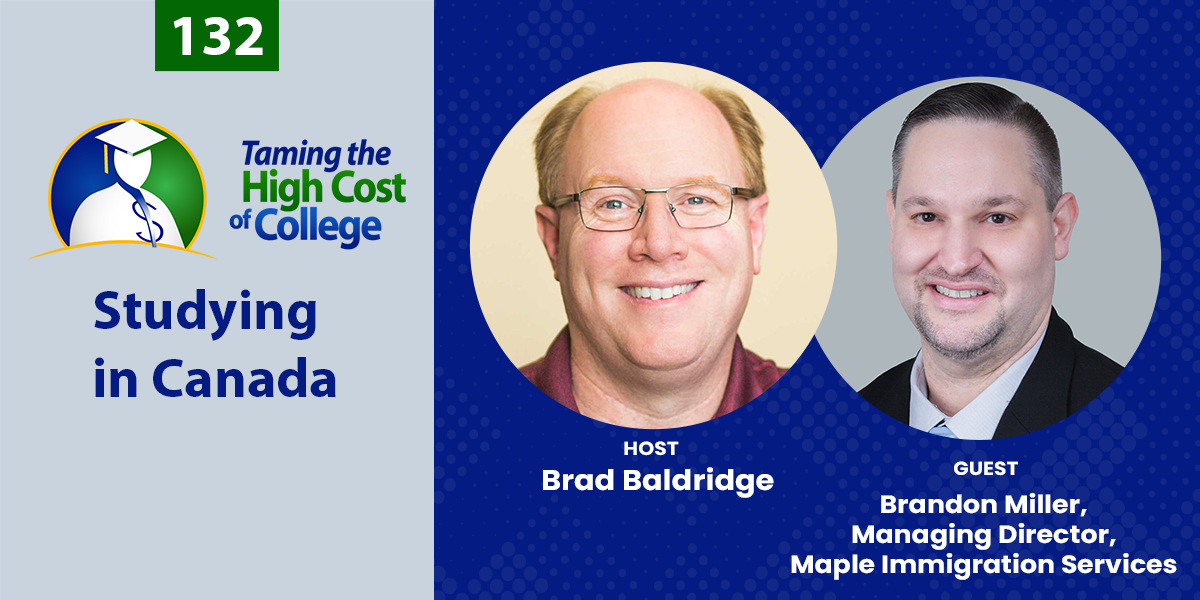 Today's Guests:
Brandon Miller, Managing Director at Maple Immigration Services
For more than a decade, Brandon Miller has been involved in the Immigration and Settlement of Newcomers to Canada. He has operated a boutique immigration practice (Maple Immigration Services) in Toronto, Canada, where he has helped countless people find their way to Canadian shores and settle in successfully to their new homes. Brandon approaches immigration differently by taking a holistic approach to immigration and settlement.
The very unique approach led to The Immigration Success System™ and a published book "Second Passport" that outlines this system and introduces the idea and benefits of a Second Passport in Canada. He is a certified Immigration Consultant, is passionate about everything immigration, and enjoys not only helping people to come to Canada but seeing that they get integrated into the country.
Questions Answered Today:
Why should American parents consider Canadian immigration for their kid's college?
There are a lot of interesting benefits about potentially becoming a Canadian citizen in addition to your child's U.S. citizenship. Brandon shares that he has been dealing with a lot of U.S. students who are looking to migrate to Canada not only for school, but also for the benefits that surround that.
Some of the benefits include:
Cost savings. A high-end student could go looking into top-notch Canadian universities instead of enrolling in Ivy League or Cambridge. There's certainly a lot of average students that could do this as well.
Ease of process. Primarily, U.S. citizens are the only set of students that could drive up the border and directly enroll in Canada
Cultural immersion and learning a new language such as French. Canada's official languages are English and French. Brandon shares that if students want to pick up a new language, McGill University in Montreal would be a great choice. Further, he shares that walking around Quebec City would feel like walking into Europe 100 years ago.
Acquiring citizenship and enjoying mandated benefits such as healthcare. Canada offers free health care and retirement benefits. Once you get a Canadian passport, you can leave Canada for decades, come back, retire and have full health care and live your life. A lot of people see that as a longer term strategy. You can always keep your U.S. citizenship though and opt for dual citizenship.
"Students start thinking on a global scale, because that's where the world is going." – Brad Baldridge
Can students apply for part-time work in Canada?
Brandon says, "absolutely."
Canadian student visas allow students to work part-time, 20 hours a week while attending school. He or she can continue working even during school breaks. Canada also has a postgraduate open work permit. With this permit, it allows the student to work any job they desire and gain valuable Canadian experience, which can ultimately parlay into a Canadian passport.
Scenario: If you go to school for one year, you'll get a one-year open work permit. If you go to school for 2, 3, 4, 10 years, the maximum you can get is a three-year open work permit from there.
Brandon further shares that the reason for this is that the Canadian government wants to see people come, learn, get into the Canadian system, and also be able to set themselves up for an opportunity to stay in Canada if that's what they want to do.
Then there are so many more benefits, especially to dual citizens, American-Canadians.
How hard can I adapt with the cold weather?
Canada has four seasons and it can get very cold, depending on where you are. Living further north in Northwest Territories would mean you'll experience extreme cold, as it's very close to the Arctic. But here's the thing, Vancouver, for instance, is very temperate. It rains a lot there, because of the proximity to the ocean. If you're in Winnipeg, or as Canadians like to call it in Canada WinterPeg, it's pretty cold. It actually can get pretty frigid there.
However, if you ask how hard it is to adapt in the cold weather, Brandon says it's not that hard. To put that in context, 80% of the Canadian population lives within 200 kilometers of the U.S. border. This means Canada mostly shares the same season as that of the U.S.
Lastly, Canadians pride themselves on their readiness for winter. They have invested greatly in machinery and infrastructure to help the people course through their lives during winter. If you look at the major cities like Toronto, for instance, you can literally walk the downtown core becaU.S.e there's an underground path system, where all the buildings and everything is connected. You can walk for miles without exposure to weather.
Do I need to pass SATs to qualify for College in Canada?
Brandon shares that it depends on which school you are applying to. The U.S. tests are generally not as relevant as most universities will accept the LSAT scores as a way for applicants to meet the requirements.
However, even if the program doesn't require the test scores, it can still be a great addition to the application.
"I like to think that all of the educational institutions in Canada are within reach of anybody who has the academic props to be able to do that. That doesn't only mean for admissions, but it also means financially to where it's not you don't have these wild swings in terms of tuition rates for schools." – Brandon Miller
Can I use my U.S. financial aid in Canadian Colleges and Universities?
Brad shares that there's probably around 40 Colleges and Universities eligible for U.S. need-based aid. There is a unique application process for U.S. students, as opposed to other nationalities to come to Canada.
In fact, Brandon created a special page for interested students: www.mysecondpassport.ca/USstudents
Most of the information one would need and answers a lot of the common questions are listed on the link. There's a lot of information about the type of offerings Brandon has to facilitate the whole process of acquiring a student visa and the immigration process. Both first-timers and those who have an offer from a Canadian school would find the information valuable.
Aside from the admissions process, Brandon can also assist with the logistics of being able to physically locate in Canada, get settled in, and get on the ground.
---
Links and Resources
Helpful Resources
Brandon Miller's Resources
---
---
THANKS FOR JOINING US!
We'd like to extend an invitation to our listeners to share their feedback and questions. Contact us to submit a question.
If you find our podcasts helpful, please share us on social media and tell your friends!
The bottom line is that we care what you think and want to help you out, so we'd appreciate you reviewing us on iTunes or on Stitcher. And even better, receive automatic updates by subscribing to the show on iTunes or Stitcher.