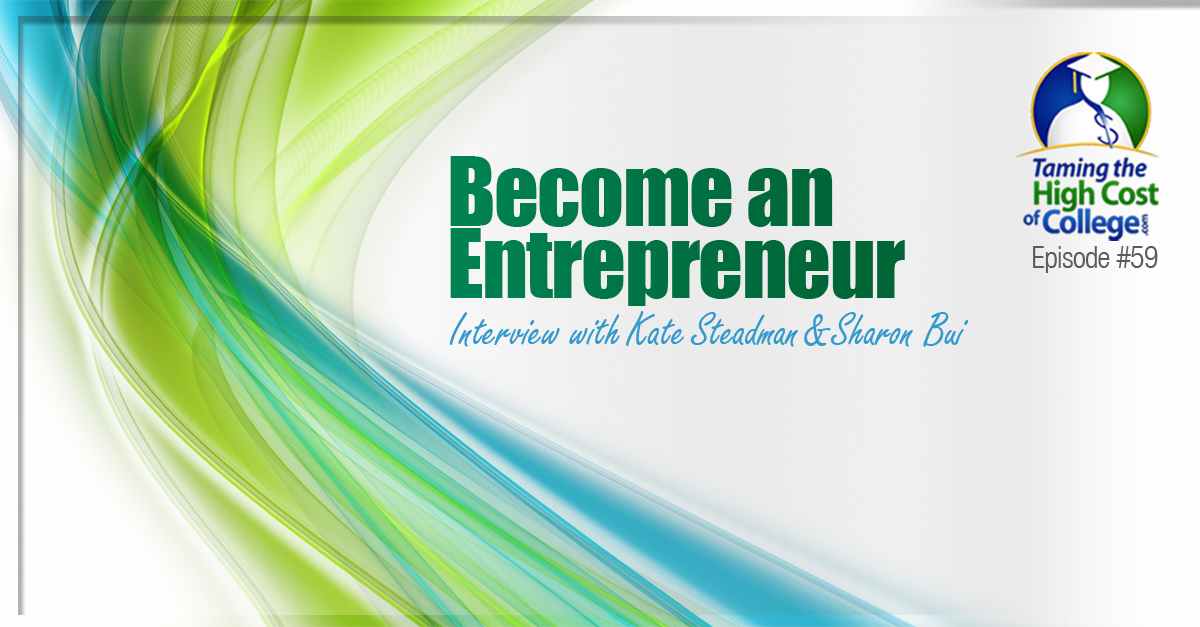 Kate and Sharon began looking into the apparel industry in high school. They both had a love of sewing and designing starting at a young age. They took a course and completed an internship before going to college and pursing a degree. Their company launched in their junior year of college as a hobby. The business took off and by the time they graduated they rolled right into their full time company. An appearance on "Shark Tank" provided them new opportunities.
"Frill is the one stop sorority shop. Sorority girls can come to us and buy anything they need for any day of sorority recruitment," explains Sharon. For sorority recruitment, uniformity is important. "We design each of these pieces specifically for each chapter to make sure they are the only chapter at that school wearing that outfit in that exact color," says Kate. They have also branched into the bridal market to create custom bridesmaid attire.
Kate and Sharon were not able to start paying themselves regularly until after graduation.
Starting a Business in College
There must be a need in the market. "Make sure first and foremost that people are going to buy what you are selling," stresses Kate. Being an entrepreneur is great, but make sure there is a need you will fill. College is a great time to launch a business because you have professors and other experts in their field available to mentor and assist you.
Colleges are now starting entrepreneurial initiatives and clubs to assist students with having a free office space or to provide resources. Check the Student Center to see what programs and majors are available at your college.
Sharon and Kate's parents were initially apprehensive about the start of this business. "My mom told me verbatim, "I want to make sure you have a real job and can pay the bills', but one of the main things we have learned is there are so many aspects and careers that go into each industry," recalls Kate. Students need to evaluate if they can live on their company salary. Sharon notes, "So many entrepreneurs out there that are really successful first had to pick up a part time job."
Being on "Shark Tank"
Sharon was a fan of the show and got the idea to apply while still in school, but waited until after they both graduated to submit a video to the casting call in January 2014. "The greatest way this impacted us is it opened a lot of doors to production opportunities," says Kate. Finding factories to create orders of different styles and colors to fit their needs and minimums was difficult until this episode aired.
Quick Tips for Parents of Entrepreneur Students
Kate and Sharon suggest:
It is best for parents to stay out of the way and allow their child the space to create their business.
Wait to be contacted about assistance until your child requests it.
"A parents' opinion is always valued," says Kate, "But it's about finding a good balance."
LINKS AND RESOURCES:
http://www.frillclothing.com
Instagram and Twitter are: Frill Clothing
Follow their blogs at:
Season 6, Episode 21 of "Shark Tank"
Clip available via ABCGO:
http://abc.go.com/shows/shark-tank/video/cant-miss-clips/VDKA0_e43onmf9
THANKS FOR JOINING US!
We are starting a new video series called, "The Scholarship Guide for Busy Parents." It is going to be 4 videos that are 12 minutes or less complete with cheat sheets and other resources to help you find and win scholarships. If you are interested in learning more about scholarships please visit:
tamingthehighcostofcollege.com/scholarships
We'd like to extend an invitation to our listeners to share their feedback and questions. Our website offers a couple of ways for you to share your questions with us, and we'd love to hear from you.
Contact Us to submit a question to our email
Leave us a voicemail message on the computer! (We use questions for future shows because it's likely other people have the same question.)
If you find our podcasts helpful, please share us on social media and tell your friends.
The bottom line is that we care what you think and want to help you out, so we'd appreciate you reviewing us on iTunes or on Stitcher. And even better, receive automatic updates by subscribing to the show on iTunes or Stitcher.
Brad is not affiliated with Frill Clothing or Shark Tank.