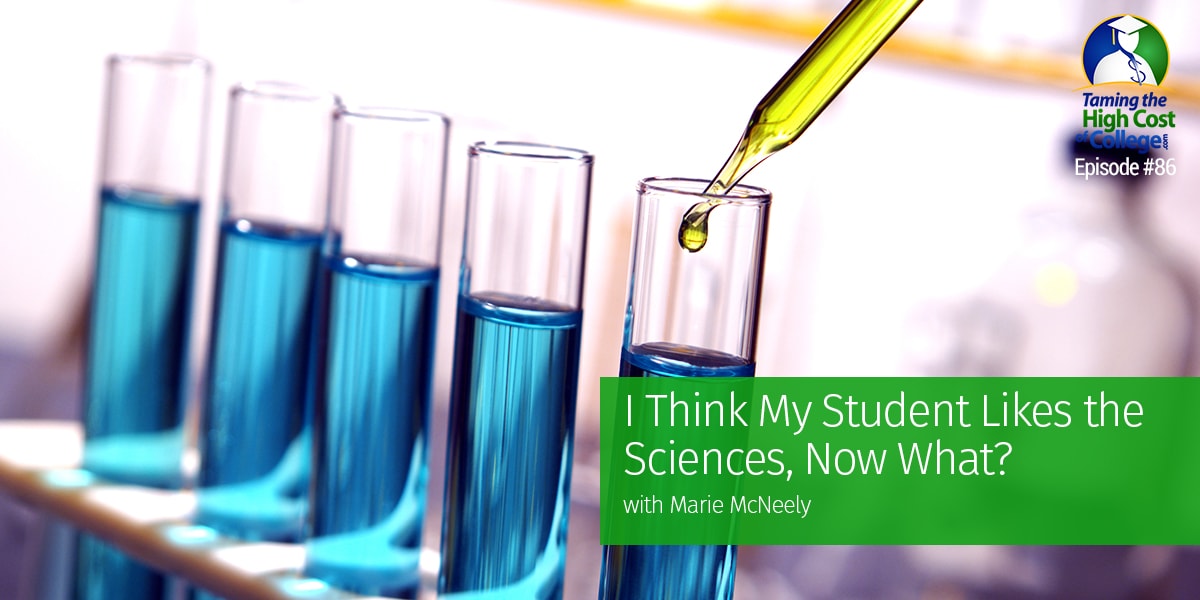 Professor Marie McNeely stops by today to share how she turned her high school love of science into a profession. "There are lots of career opportunities out there that parents might not be aware of," says McNeely. Figuring out how to turn something your child is passionate about, like science, into a paying job can be tricky. So how do you do it?
Marie knows! She is living proof that people can grow up to do exactly what they love every single day and make money at it.
Are you the parent of a high school student that is even just a tiny bit interested in any of the sciences? Listen now to Marie McNeely break down EXACTLY how to get prepared for college and what to expect through graduate school and beyond.
Check out this great advice from a very knowledgeable expert on how to help your child turn their dreams into a reality.
Questions Answered Today:
What science jobs and opportunities are available?
How does my student get into the science community?
What questions should I ask when considering colleges?
What is shadowing?
Can my student earn money while working in a lab?
How can my child prepare for a job that doesn't exist yet?
What is it like to work in the science field?
What is graduate school like?
If my student is interested in science in high school, what do we do now?
LINKS AND RESOURCES:
Email: McNeelyM@WUSM.WUSTL.EDU
THANKS FOR JOINING US!
We are starting a new video series called, "The Scholarship Guide for Busy Parents." It is going to be 4 videos that are 12 minutes or less complete with cheat sheets and other resources to help you find and win scholarships. If you are interested in learning more about scholarships please visit:
tamingthehighcostofcollege.com/scholarships
We'd like to extend an invitation to our listeners to share their feedback and questions. Our website offers a couple of ways for you to share your questions with us, and we'd love to hear from you.
Contact Us to submit a question to our email.
If you find our podcasts helpful, please share us on social media and tell your friends.
The bottom line is that we care what you think and want to help you out, so we'd appreciate you reviewing us on iTunes or on Stitcher. And even better, receive automatic updates by subscribing to the show on iTunes or Stitcher.
Brad is not affiliated with Washington University or Marie McNeely.