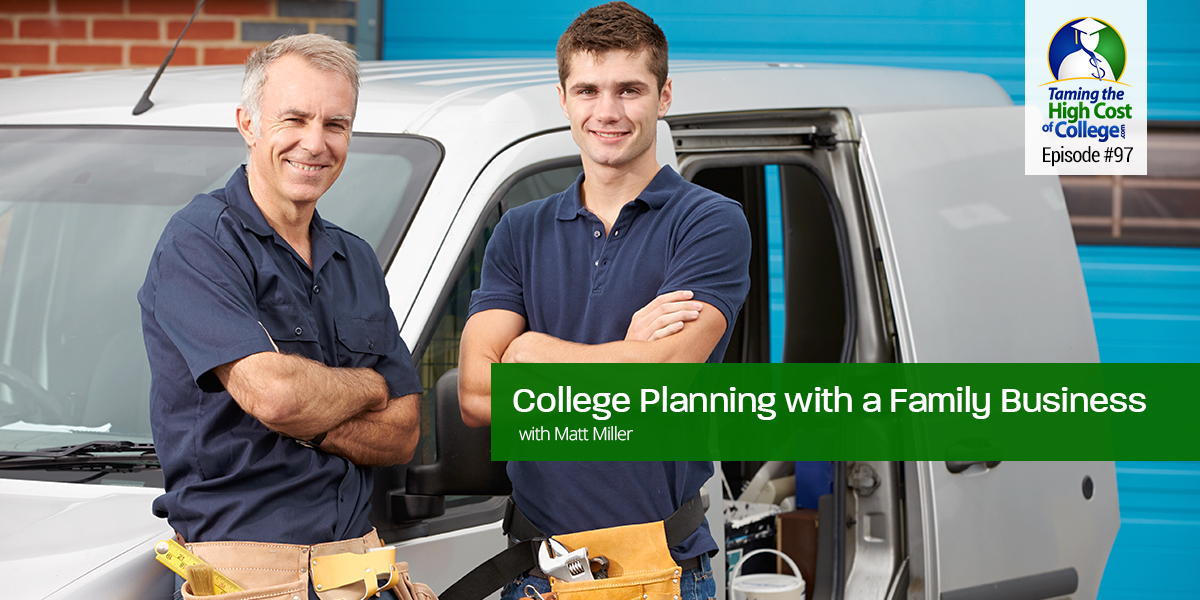 Before you know it, your child will be an adult. "There is so much opportunity out there today, so I challenge you to get your kids involved and give them more responsibility than you ever thought you could," shares our speaker today Matt Miller, who owns a small family business. He shares his perspective today on how starting a side business, that eventually grew into a full time company, has exponentially benefitted his family. It gave him the chance to involve his children and to teach them hands on life lessons all from within their home. Kids are very capable if they want to be and are allowed to be, so what's stopping you from empowering your student?
Questions Answered Today:
How does responsibility benefit kids?
By running a business and employing your children, kids can earn an income. Their tax rate is much lower because what they earn is so little. This gives children the chance to manage their income.
"They begin to see that tie between work and income," describes Miller.
A lot of kids are ill prepared for the transition from mom and dad's home to being on their own.
Students particularly have trouble because:
They don't go to school with a goal in mind

Just feel that they are supposed to go

Debt taken on to pay for a degree
The real learning happens after college
Students usually either go to college for job training (nurse, teacher, lawyer, etc.) or a liberal arts focus, but each family has different expectations
Many future careers aren't even invented yet!
Skills about how to work, communicating effectively and managing your time and money will be applicable to any future career. It is up to parents to empower their children with responsibilities around the home, or in the family business, to learn these skills before they go out on their own.
What should parents know about starting a side business?
"It's not as big of a deal as you might make it out to be," notes Miller. He recommends using professionals for certain tasks so you don't have to worry about unnecessary things.
Start small, and learn along the way. There will be mistakes and risks that you can't recover from quickly, but you will be ok. "Be empowered," says Miller, "and know that you can do it!"
Be willing to get started, even if you feel unsure of what you are doing. Don't suffer from "knowledge constipation"- nothing will ever line up 100% perfectly. You have to just get started and learn by doing. Failure is ok, as long as you learn from it.
Miller warns, "Your business won't grow as fast as you think, it will cost more than you think, and it will take longer than you think, so plan on that."
Also, be aware of the technology that is out there to help you so you can balance your full-time job and keep food on the table while starting your side business.
LINKS AND RESOURCES:
BRAD RECOMMENDS:
Episode 68: How to Help Your College Student Build Their Credit
Episode 59: Starting a Business in College
Episode 77: Why College Students Should Work
Episode 34: Financial Advice for Teens, By a Teen
Episode 83: Raise "Money Smart" Kids; Allowance, Budget, and Financial Responsibility
THANKS FOR JOINING US!
We'd like to extend an invitation to our listeners to share their feedback and questions. Contact us to submit a question to our email.
If you find our podcasts helpful, please share us on social media and tell your friends!
The bottom line is that we care what you think and want to help you out, so we'd appreciate you reviewing us on iTunes or on Spotify. And even better, receive automatic updates by subscribing to the show on iTunes or Spotify.
Brad is not affiliated with School Spirit Vending.