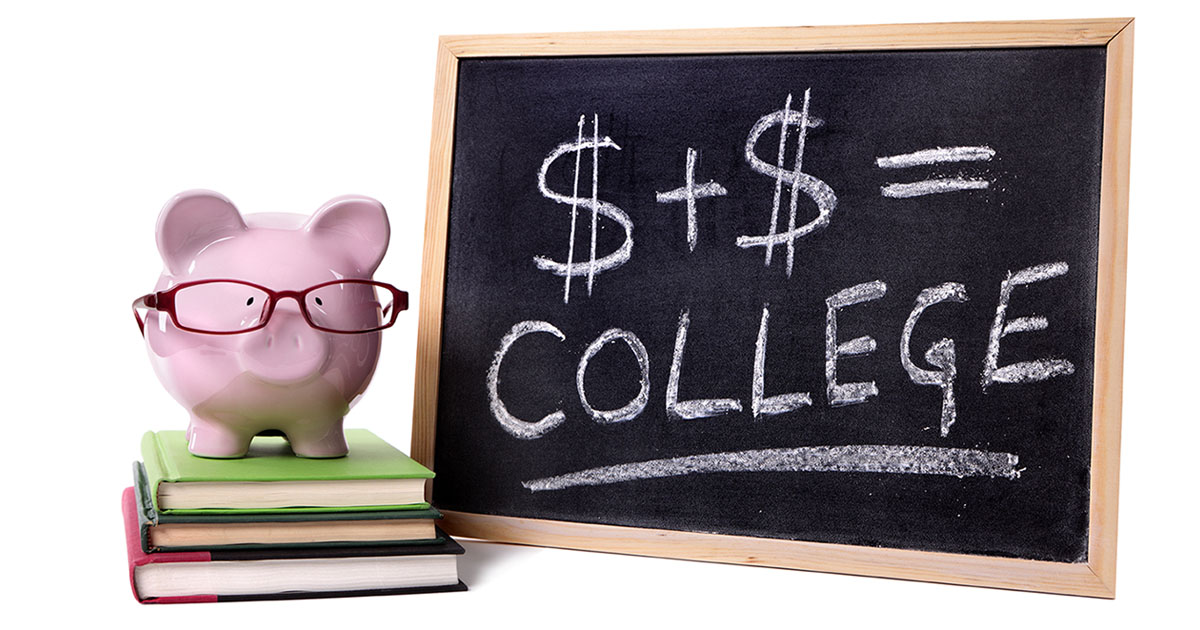 Planning and paying for your children's college education is one of the biggest challenges most parents face. There's a lot at stake including your child's future and your family's finances.
But when many families plan for college and try to figure out how to pay for it, they go it alone. They don't look for outside help and expertise, and that puts them at a huge disadvantage and can lead to mistakes that cost them thousands of dollars.
In my years as a financial advisor, I've met many parents who didn't seek expert college planning advice early enough, and they made some of these big mistakes.
They ended up overpaying for college, missing out on financial aid, or even sending their child to the wrong school or killing their kids' dreams—all because they didn't understand the college process and their financial options.
By the time they came to me, I could only help them repair some of the damage and make smarter choices for their remaining college-bound kids.
But I've been able to turn their experiences into wisdom and sound advice that I share with other families to help them avoid the same mistakes and make their children's college dreams come true.
That's the real value of what college financial planners do. So I've put together this article to explain college financial planning in more detail, how a planner can help your family, the benefits you can expect, and how to learn more and explore your options.
What is a College Financial Planner?
College financial planners are consultants and financial advisors who specialize in college planning. They have specialized knowledge about planning and saving for college that most parents and even most financial planners and CPAs don't have.
Most financial planners will help you save for college. But a good college financial planner will not only help you save and invest money for college, but they'll help you potentially save thousands of dollars on the price you pay. Read on to find out how they do it.
What Do College Financial Planners Do?
A college financial planner will show you how to:
Maximize your need-based financial aid eligibility
Pursue merit aid, understand scholarships, and choose the right loans
Find the right college for your goals and budget
Find schools at a better price
Negotiate with schools (yes, it's possible!)
Use smart tax strategies to save money for college.
College financial planners will also help you cover the rest of your college costs with:
Saving and investment strategies
A monthly college savings plan
Wise management of your income and assets
Low-cost loans to fill any gaps.
How Much Does it Cost to Hire a College Financial Planner?
Typically, a college financial planner will save you a lot more money than it costs to hire one. Costs vary by the individual, but I typically charge a flat fee of $1,750 to help families develop a full college funding plan. This includes all consultation, support, and multiple meetings that typically take place during your student's final two to three years in high school.
A college financial planner will not only show you how you can potentially save thousands of dollars on college, but a planner can help you get going quickly, figure out the best financial options and strategies for your family, and save you weeks and months of time, effort and stress.
It's no different than hiring an expert or contractor to remodel your home, design a beautiful pool or outdoor space, or install a new kitchen or bathroom. You can try to do it yourself, but working with experts can save you time, effort and costly mistakes while giving you the best results.
Where Can I Learn More About College Financial Planning?
To learn more about college financial planning and explore options for your family, feel free to reach out to me. As a Certified Financial Planner® and college funding specialist, I've helped hundreds of families successfully plan for college, and I can help you figure out the best ways to plan and save for college for your family too.
Contact me now or visit my Work with Brad page at Baldridge College Solutions to learn more about my financial advising services and how I can help your family.
---
Want More Help with College Planning?
Subscribe to my free e-newsletter and get great tips and advice on how to plan and save more money for college, how to reduce your costs, and how to put your student on the path to a bright future.
You can also check some of my other helpful blog articles and resources below.
---
Helpful Articles and Resources
Get a personalized estimate of how much colleges think you can afford and how much you'll be expected to pay.

Sign up for my video course to learn the best ways to pay for college without wiping out your finances or retirement.

Learn about the 5 key parts of a good college financial plan and how to get started.

Discover the 5 types of federal financial aid available to your family, and what they mean for you.

Find out the 6 ways to pay for college, including several that most parents don't know.

Don't make one of the biggest decisions of your life without reading this article.