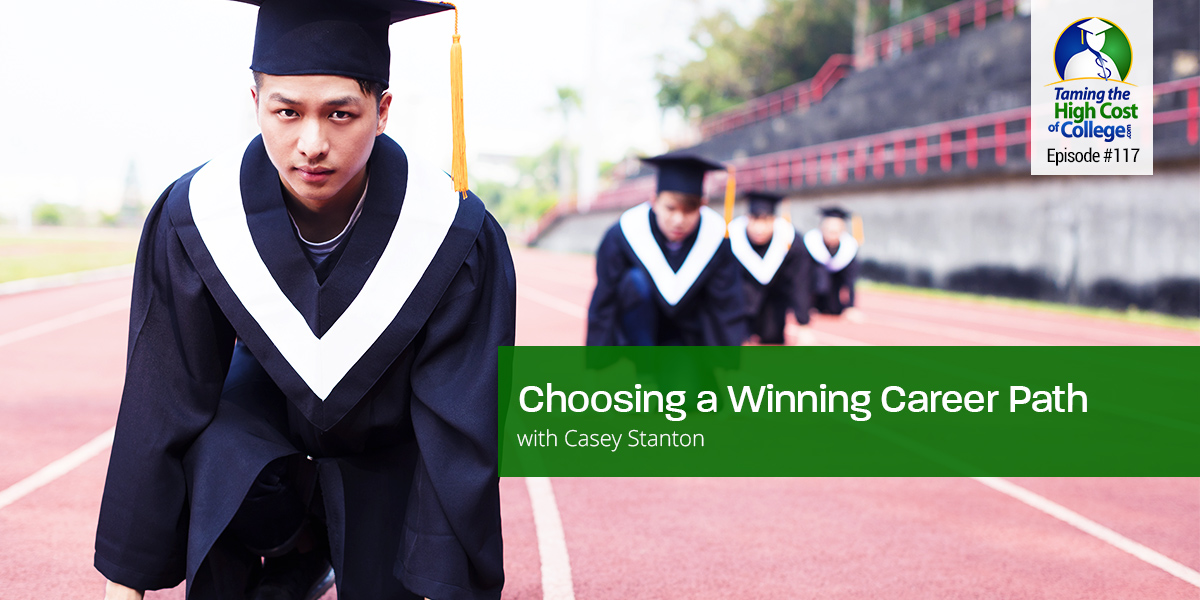 Speaking today is Chief Marketing Officer Casey Stanton. After the recession of 2008 hit, Stanton was stuck without a job. Using some creativity, salesmanship, and a little luck he was able to find his passion in life through the success of marketing. Using his career achievements, he was even able to land as a professor of marketing at Tulane University where he created and taught several courses. Want to stand out in a sea of homogeneity at a job interview? Stanton has the secrets you need right now!  
Questions Answered Today:
How can students stand out?
"I think the difference between students that do well and don't do well comes down to a certain sense of flexibility," describes Stanton.
The students that did the best considered:
What they were interested in
Implications of what will happen in the next 10 or 20 years
How the industry could change
Being creative
"Don't shoot with a shotgun (for a job), but use a sniper rifle," notes Stanton.
Find the specific job you are interested in and tailor everything you can to get there. Appeal to people who have that job by presenting your value and even sending actual mail.
Stanton also suggests, "You don't need a cover letter until you have the job," because you will be working on building a relationship with people from that company and proving how hard you work.
What can parents do if children aren't really motivated?
"You either have results, or you have excuses," says Stanton. If your student isn't driven to figure out what their perfect job is, you can't really help them. You might be able to set up a job for them through your own connections, but if a student has to figure it out for themselves they will work very hard.
"There are more 4.0 students in India than America has total students. The competition has never been greater and the odds have never been worse for us," warns Stanton.
Hard work is the only way to separate yourself.
It is also very difficult to choose something if you haven't seen anything. Students need to be exposed to job possibilities that are out there.
There is a new phenomena where jobs can disappear very quickly and be replaced by an app. Millennials are acutely aware that longevity is rare.
"Confidence is at an all-time low," notes Stanton. There is an understandable lack of confidence amongst young people that might need some building up.
Young people today need to have their own "personal brand" based on what they can deliver. This should include the referability habits:
Show up on time
Do what you say you are going to do
Finish what you start
Say "please" and "thank you"
Develop a level of expertise in something

Follow your passion or don't, but what is the potential you are going to be an expert, make an impact, get paid, and stay employed?
"Have the commitment and courage to stick through and do something and in getting to that result, you develop a sense of confidence from it and a capability that you can then charge for," stresses Stanton.
The most successful of his friends from college put their heads down and did the work to get to the top of wherever they went.
You don't have to choose your path early, while that can certainly help, it just only matters that you stick with it to gain confidence within that profession.
What is the Kolbe test?
There are 3 major pillars of psychology including mental (IQ), affective (strengths finder or what motivates you), and the way you go about doing things.
According to "Managing Oneself", there are 2 types of people:
listeners (someone who can listen to information and respond)
readers (need more time to prepare)
Visit Rocketfuel for a free test on being an innovator or an integrator.
Stanton's favorite test costs $50 and can be found at Kolbe. This will help you learn your cognitive abilities to help know your own strengths, weaknesses, and how to better manage and delegate responsibilities.
LINKS AND RESOURCES:
BRAD RECOMMENDS:
Core Area- Family Discussions
These can be either informal (in the car or just out of the blue) or formal.
The first big conversation should be between mom and dad discussing in detail:
How college should go/you'd like it to go
How much you can pay
Who is helping the kids

Applications
Essays
Planning visits
Choosing careers

Hiring outside help

ACT Prep, college admission counselors, someone to help plan finding college money, etc.
Figure this out between the two of you so you don't give conflicting information to your child.
There will also need to be a sit-down/formal meeting in the beginning. This might have to be broken up over more than one day, depending on your student. It is your chance to set clear expectations, who is responsible for what, how you will help, and what you will do on your own.
Be careful of how much you promise to spend- finance is an issue and you might not be able to pay everything at a very expensive school.
It's also good to make sure students are responsible for pieces themselves. You'll know it when you see it when your student is ready to have this talk.
Optional Area- Study Abroad
This is a viable option for students. It could be just a summer, 1 semester, a whole school year, or more.
There are many programs available that differ from college to college. Some have partnerships already set up, and others have certain unique opportunities.
Mom and dad should also talk about this first, explore the cost, and decide if it is something you want to encourage.
Ultimately there is a lot to gain from study abroad and it could be quite beneficial for a student if the right fit is found.
THANKS FOR JOINING US!
We'd like to extend an invitation to our listeners to share their feedback and questions. Contact us to submit a question to our email.
If you find our podcasts helpful, please share us on social media and tell your friends!
The bottom line is that we care what you think and want to help you out, so we'd appreciate you reviewing us on iTunes or on Spotify. And even better, receive automatic updates by subscribing to the show on iTunes or Spotify.