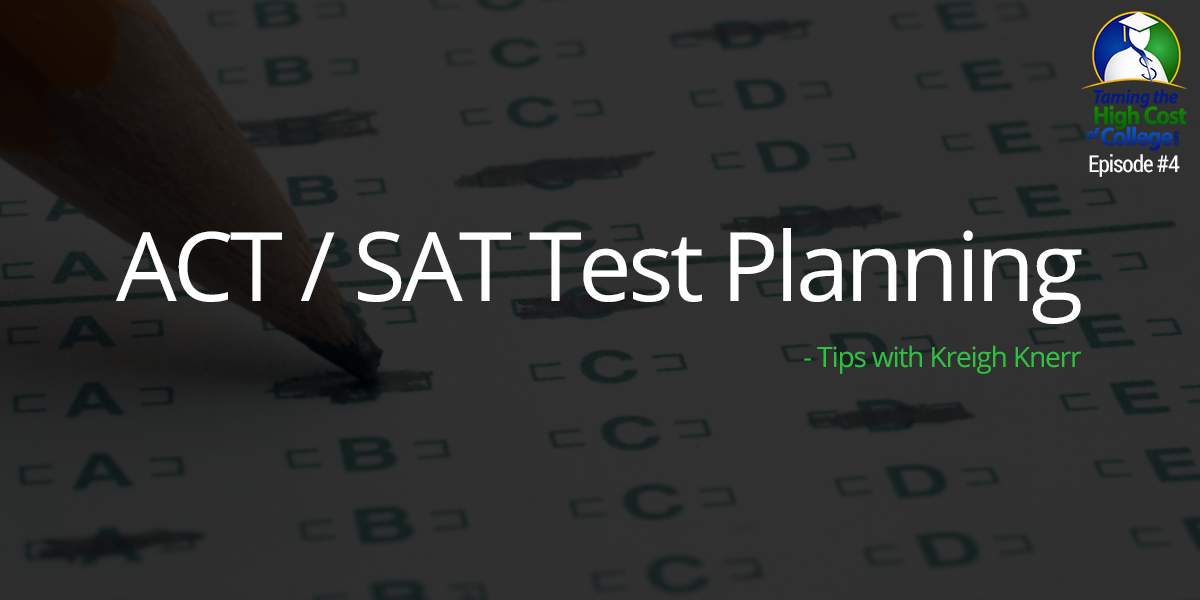 Great interview with
Kreigh Knerr
, owner of
Knerr Learning Center
and specialist on college testing! Kreigh gives up some great nuggets on what families should be doing to prepare.
Kreigh provides great information on the following questions about standardized testing:
What is the difference between the ACT and SAT?
What are the Explore, PLAN and the PSAT?
How do I determine which test I should take?
What is the National Merit Scholarship Qualifying Test?
How do I determine my test prep plan?
Should I prepare by studying on my own, in a prep class or with a private tutor?
Test prep books:The Official SAT Study Guide
The Real ACT Prep GuideResearch has found the following results for students that take the standardize tests more than once:55% improve their score
25% score remains the same
20% score dropsQuestions you should ask a tutor before you hire them:
How many students have you worked with in the past year?


How many students have you worked with in your overall career?

What percentage of students improve after working with you?


How many students improve by more than one point?
What percentage stay the same?

Have you ever had a problem connecting with a student?


How was the situation resolved?
What if my student doesn't feel like he/she is connected?

As a tutor, do you focus on particular subjects, i.e. math?


What subjects are your strongest?
What subjects are your weakest?
Are there subjects you do not tutor?

How do you charge for your services


Hourly or package price?

Outside of college tests, do your tutoring /classes provide any additional benefits?


Please explain

When do you start working with students and what's a typical timeline?
Visit the official ACT website for a guide that helps SAT and ACT test takers understand the equivalent SAT and ACT test scores.
More about Kreigh Knerr
Kreigh' s tutoring service includes QuotEd for Reading Comprehension.
This great tool was developed by Kreigh and is available on Android and iTunes. Every day QuotEd releases a question to strengthen your reasoning abilities for the reading comprehension sections of standardized tests…… right from the convenience of your phone!
Features include:
1 brand new quotation and question each weekday
Concise explanations of all answer choices
Varying levels of difficulty
Author and work for each of QuotEd's quotations
Bank of quotations to memorize for exam essays or to look up for your admissions essays
A 10-question quiz mode for when you have time for more than the daily question
Another great tool of Kreigh's is the QuotED ACT Science app. Check it out on iTunes and Google Play!
www.knerrtutoring.com
info@knerrtutoring.com
BRAD RECOMMENDS
www.nasfaa.org
National Association of Student Financial Aid Administrators
A national, nonprofit membership organization with a primary focus on student aid legislation, regulatory analysis, and training for financial aid administrators.