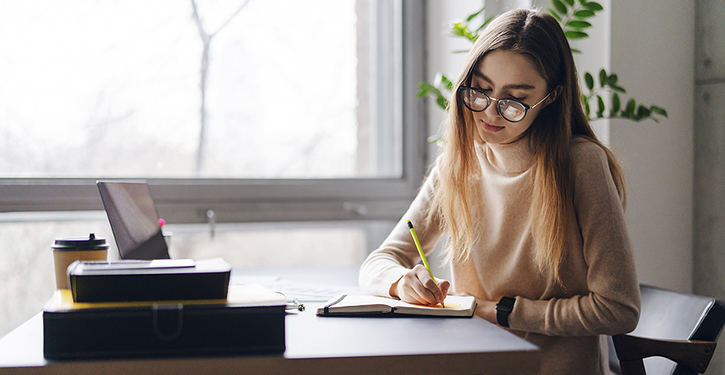 If you have a student at home who just wrapped up their freshman or sophomore year in high school, it's an important time to be thinking about college planning.
Some parents and students who might have started planning for college this year may have put it on hold due to COVID-19. But they really should be spending more time trying to figure out their college future because things are changing.
While the short-term impact of the coronavirus is mostly on high school seniors and juniors, COVID-19 will likely have a lasting impact for high school freshmen and sophomores as well. For example, it may fundamentally change the way some colleges handle campus visits, testing, and how they educate students in the classroom vs. online.
In this article, we take a look at what may potentially change for high school sophomores and freshmen who may be going to college in the next two to three years. We'll also review what families and students should be doing to plan for college, regardless of any future changes or uncertainty.
SAT and ACT Testing
COVID-19 forced the cancellation of scheduled SAT and ACT tests for high school juniors who were planning to apply for college in the fall. The testing companies are scrambling to reschedule tests, but it's turning out to be messy, and they may not be able to accommodate all the students who need to take them.
The end result of all of this could be major changes for the future of college entrance exams, especially for high school sophomores and freshmen who would ordinarily start taking their tests as juniors.
Here are some thing to keep in mind as you look toward that possible future.
Testing May Be Optional at Certain Schools.
Due to the COVID-19 disruption and difficulties with rescheduling tests, some colleges have decided to make college entrance exams optional for the next one to two years. Some have decided to make them optional permanently.
Those who are now permanently "test-optional" are joining hundreds of colleges who had already made the SAT and ACT optional due to concerns over how effective the tests are at indicating a student's future academic potential.
This means your student might not be required to take the SAT or ACT as part of the college admissions process at many schools. Check with any schools you're thinking about to find out if they're test optional and whether it's a temporary policy or a permanent one.
However, before you decide not to take the SAT or ACT test, be very careful about this strategy, and here's why.
Testing May Be 'Optional' But Could Still Be Important.
Unfortunately, there's a lot of uncertainty here. Your student might not know the colleges they're going to apply to yet, and even if they do, most schools don't have a well-defined test-optional process. Thus, it may still be a good idea to prepare for the tests and take them.
Some colleges will still want test scores anyway, and some may give your application a boost if you provide them—even if they're not technically required.
Additionally, certain institutional scholarships may still be based partly on test scores. Not having test scores could impact your student's eligibility or qualifications.
Plan Ahead, No Matter What You Decide.
If you decide to take the SAT or ACT, make sure to start planning as early as possible. This year, some juniors were caught flat-footed and lost their spring testing opportunities because they didn't do what they could have done in the fall, and then COVID-19 came along.
Other juniors, like my son, did their testing in the fall and got the scores they need, so they're already set. I had to push him to do testing earlier, but it paid off.
Many things can go wrong if you don't plan to test early enough. If you get sick on test day and you don't have opportunities to reschedule, you have a problem. That's what happened to my son on his originally scheduled test date, but thankfully he had already registered early and was able to do a make-up date within a few weeks.
If you're not already planning for future testing or figuring out whether you're going to take the tests, you need to get started right now.
College Visits
This year, parents and students who didn't make their college visits early enough got burned by COVID-19. Due to stay-at-home orders and campus lockdowns, they ended up losing crucial opportunities to evaluate schools.
In the case of my son, I pushed him to do some early campus visits as a sophomore and junior, and thankfully that spared us the disruption that the coronavirus caused for a lot of other families.
It's not clear when campus visits might resume at many colleges, but you should start planning now, and here's what you should do.
Make Virtual Visits Now.
Many colleges offer interactive digital tours of their campuses through various third-party websites or through their own web pages. While campuses are closed to outside visitors, you can use these resources. Check out my article on virtual college visits to learn more and find useful links.
Get Ready for Possible On-Campus Visits.
If campuses reopen for visits, even temporarily, you may need to be prepared to act quickly and take advantage of these opportunities. If the visits process changes due to COVID-19 restrictions, you'll need to stay on top of things and know what the new system will be at each school you'd like to visit.
Ultimately, it's never too early to start planning and making your college visits. Even if COVID had never happened, waiting too long for college visits can be disastrous.
If you wait too long, you may end up rushing your decision. Or if you discover that some of the schools on your list aren't a good fit, you could end up scrambling to research new schools and schedule more visits. This could leave you with little time to get things done in time for the fall of your senior year when you need to apply to colleges.
With that in mind, make sure you're working on college visits right now, and you can check out my articles on Virtual College Visits, the 5 Types of College Visits, and my College Visits Questionnaire and Checklist for more help.
College Planning
I've never had anyone tell me, "I started planning for college too early." Instead, I get a lot of people who say, "I started this too late."
Many students and families waste their early college planning opportunities as freshmen and sophomores, and even early in their junior year. Don't let that happen to you, and don't let COVID-19 get in the way.
Don't let your student's involvement hold you up either. Unlike college testing and visits, there are many things parents can work on that don't require your student's participation. This is especially true for college financial planning.
Ultimately, you have two choices when it comes to planning for college in the coming weeks and months.
1. Wait and See.
If you decide to hold off and wait until the dust settles to see how things will be, then you'll need to hit planning hard once that happens. You'll need to make up for the fact that a lot of things are in flux and may be changing, and it could take more time due to campus closures, re-openings, future closures, testing changes, etc.
But remember what I said about waiting? No one ever complains about starting too early. Instead, many families regret starting too late, so I recommend that you start or resume your planning now, and here's what you can do.
2. Start or Resume Your Planning Now.
You can work on college planning right now by doing things that don't require on-campus visits and don't involve testing. Many of these are things that parents can do on their own, without their student. Here are some ideas and links to get you going.
There are plenty of things you can get done right now and in the weeks and months ahead, even once high school resumes.
This way, you'll be ahead of the game for your junior year, when you'll really need to hit planning hard and you'll need to be doing testing, visits, school selection, and more.
As always, you can check out my free resources to help you get started or get back on track. You can also hire me to help you develop a complete college financial plan for your family.
I can help you take the stress and uncertainty out of planning for college, find the right school, figure out how to pay for it, and potentially help you save thousands of dollars on college costs.
Visit my Work with Brad page at Baldridge College Solutions to learn more about my college planning services and book an online discovery meeting to get started.