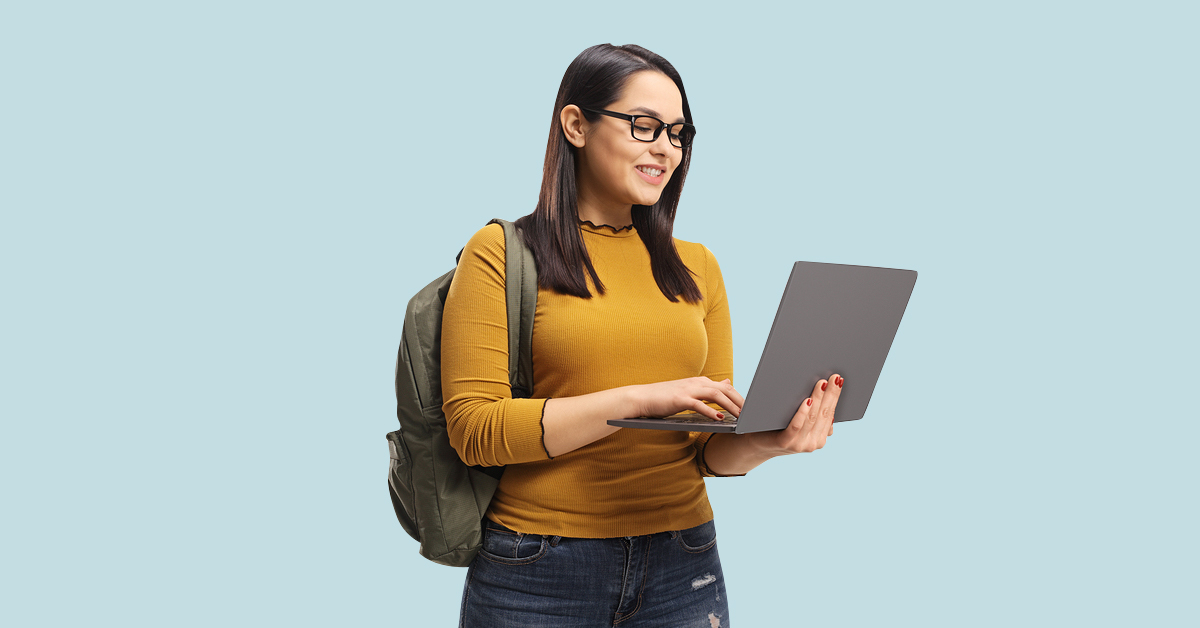 Many families have had their lives disrupted by the COVID-19 coronavirus, but here's one area where it's critical to stay on track:
Don't stop your college visits and college planning.
If you have a high school senior right now, starting college in the fall may be in question. But if you have a junior, you need to assume that everything will be on track, and you may need to plan to both apply to schools and visit their campuses in the fall.
If you have younger students at home, such as a freshman or sophomore, you still need to be working on planning and saving for college so you don't fall behind. By the time your younger students get to college, COVID-19 will hopefully be a brief footnote in history.
No matter where you are in the college process, you need to keep making progress, even though the coronavirus is making it tougher.
For example, my wife and I are preparing to send our son off to college in the fall of 2021, but all of our campus visits have been cancelled due to the coronavirus.
Fortunately, as an alternative to in-person visits, there are two things we're doing until things get back to normal. And I strongly recommend that you do the
same.
1. Take advantage of virtual college tours and open houses. Many universities offer virtual tours or virtual open houses, and there's a good chance they'll be rolling out more of these due to the coronavirus pandemic.
Pay attention to the schools you're considering, and make sure to visit their websites, get on their e-newsletter lists, and follow them on social media. These are good ways to get updates on virtual visit options and how to register for them.
Keep an eye out for schools rescheduling on-campus visits, especially if things improve and shutdowns and quarantines come to an end.
2. Visit virtual campus tour websites. There are several websites where you can find free virtual campus tours for over 1,000 colleges and universities in all 50 U.S. states. These sites include:
Don't forget that individual schools often have virtual tours available on their websites too, usually in their admissions section.
Of course, a virtual tour doesn't provide the same opportunities as an actual college visit. But many colleges will probably roll out alternatives to in-person visits that provide new opportunities to learn about their school and get answers to questions.
You should also keep doing your research online by visiting school websites, checking out rankings for colleges and majors, reading online forum discussions, and checking out social media groups for specific colleges.
As always, when you're doing your research and preparing for visits, it's a good idea to have a list of prepared questions and topics you'd like to explore. You can visit my website to read and download a sample list of questions by topic—ranging from academics to campus life and much more.
Hopefully these suggestions will help you keep moving ahead with your college planning while you're managing all the challenges of the coronavirus. And I hope you and your family are faring well and staying healthy and safe!
Resources to Help You Plan
To learn more about campus visits and make the most of them, check out my other resources here:
Helpful Articles
Learn about the five types of college visits, what they mean for you, and how they can help you find the right school, avoid mistakes, and put your student on the path to a bright future.
Download my college visit checklist and questionnaire, with hundreds of questions you can potentially ask, arranged by category. Use this list to help you figure out the questions that are relevant to you and which ones you'd like to ask.
Our resident mom blogger, Katie Bingham-Smith, shares her story of how an unexpected campus visit changed her mind about which college she decided to attend.