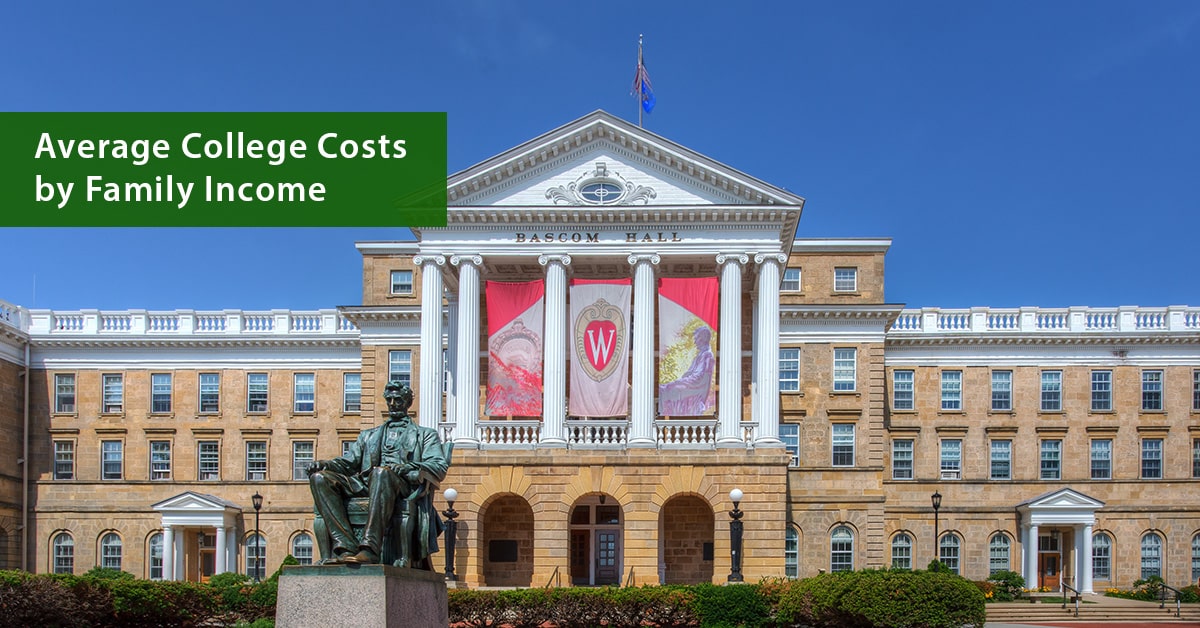 The real cost of college is almost never the sticker price you see on school websites. Your actual baseline cost depends on your family income, grants and scholarships.
To help families plan for college with more accurate information, I've updated my website to give you quick access to the average net costs by family income for all major public and private colleges in all 50 U.S. states.
These costs are based on data from the 2017-18 school year, which is the latest available and was released by the National Center of Education Statistics on December 5, 2019.
Even though the data is historical and the costs are only averages, it's a great way to estimate and understand how much your family will be expected to pay at a given school.
You can click my interactive U.S. map and choose a state to see the average net costs for your family income bracket. This gives you a total baseline cost after deducting the average amounts that families in your income bracket receive in grants and scholarships. You can also print or download a PDF version of each state's data.
IMPORTANT: Before you get started, here are a few important things to keep in mind:
What the Numbers Mean
The Average Net Price of Colleges by Income reflects the average final cost for families in your income bracket. This is after grants and scholarships are deducted from the total cost of attendance. Loans of any kind are not included in the numbers, so your family's costs could be lower if you borrow loans or secure other forms of financial aid.
What's Included in the Costs
Tuition and fees (in-state amounts for public schools)
Room and board (on campus)
Books and supplies
Other expenses (travel and personal)
Average grant awards
Average scholarship awards
What's Not Included in the Costs
Loans
Non-grant or non-scholarship financial aid
How Much Your Family Will Pay
The costs are only averages, so your family may pay more or less than the average. Loans and other forms of financial aid besides grants or scholarships could affect the total as well. But they're not included. The averages are based on all students, including high-achiever students, athletes, minority students and everyone else.
How You Can Use the Information
These figures provide a starting point to calculate and estimate your true college costs. You can enter the average cost for your income bracket as the Cost of Attendance in my Expected Family Contribution (EFC) calculator. You can use this calculator to estimate how much you'll be expected to pay and your estimated financial need.
Ready to see how much specific colleges will really cost for your family?