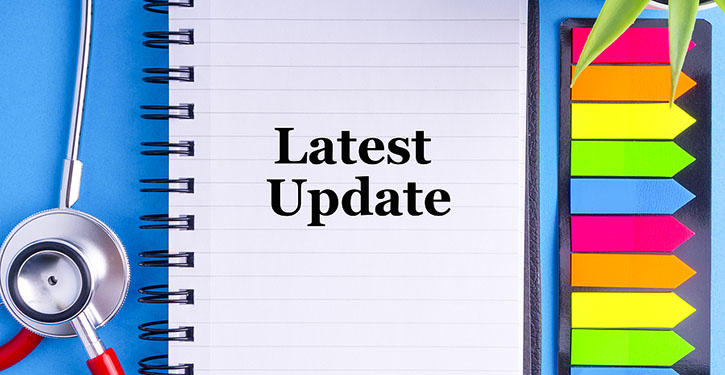 Things have changed with college planning over the past six months, and they're continuing to change and evolve as colleges have begun their fall semester.This has made planning for college more challenging, but if you're the parent or family member of a college-bound student, you need to stay up to date with the latest developments and adjust your plans accordingly.
Previously I've shared my quick advice for the classes of 2021 and the future classes of 2022 and 2023. But here's a quick update on what's been changing since my last updates, and what students and families should be doing to respond.
The College Testing Mess
Unfortunately, college testing has ended up being a disaster for a lot of students during COVID-19. The ACT and SAT tests were initially cancelled, then rescheduled, and now students have had many problems with finding available test locations and securing their places for these tests.
However, as I shared in an earlier update, large numbers of colleges have gone test-optional as a response to these challenges. In fact, FairTest.org recently reported that two-thirds of all U.S. colleges and universities are test-optional or test-blind for fall 2021 applicants. And many of the have gone test-optional for multiple years or permanently.
This means many colleges will not require SAT or ACT test scores as part of their admissions process, and some won't even consider scores if you submit them.
Of course, what you need to be concerned with are the testing policies of the colleges that you are considering. The schools on your list may have gone test-optional or test-blind, but for others testing may still be important.
Most colleges will still consider test scores in their admissions decisions if you choose to submit them, and those scores may still be tied to institutional scholarship opportunities that could save you money on your college costs.
Before you give up on testing and choose to go test-optional, here's what you should do:
Research the status of testing at the schools on your list
Ask those schools how testing will affect admissions chances
Find out how testing will affect merit scholarship qualifications
Research test dates, availability and accommodations from the ACT and SAT
Make an informed decision that's best for your student and family
In the end, whether you decide to take the SAT or ACT, or you decide to go test-optional, do your research and talk with the schools on your list to make a good decision.
You can learn more about the latest developments in college entrance exams at FairTest.org and the official SAT and ACT websites.
But don't forget to get information and talk with the colleges you're considering!
The Return of Campus Visits and Tours
Many colleges have reopened for the fall, and some are now allowing campus visits as well. But they're doing it with new rules and guidelines.
Some are conducting tours with limited capacities and scope, and they're requiring that visitors wear masks and honor social distancing requirements. Others are also requiring mobile check-ins by phone and are meeting guests in a parking lot or parking garage.
The rules vary from school to school, but the good news is that there are now opportunities for high school students to visit colleges on their list. With this in mind, here are a couple of things families and students can do:
High school seniors who need to squeeze in some final visits can consider making a safe campus visit where available. You can also keep your fingers crossed and hope to make some visits in the spring, when restrictions might be looser.
High school juniors may want to use these opportunities to get going on their college visits and start narrowing down their list of schools.
Younger students could also consider campus visits, but there are many digital options for making your preliminary "campus visits" online (see below).
COVID isn't going anywhere anytime soon, so restrictions could be in place for many months ahead. It's also important to monitor any changes in campus visit availability as many colleges struggle with COVID-19 outbreaks.
But don't forget that there are many digital options for visiting campuses and learning about colleges virtually.
Colleges have rolled out numerous digital resources over the past six months, including virtual tours, online Q&A sessions, online presentations for specific majors, and many other resources on their websites.
Take advantage of these online and virtual resources as much as possible. They'll help you learn about schools from the safety of your own home. You can start by visiting individual college websites, or you visit other sites such as CampusTours.com, YouVisit.com, and Ecampustours.com.
Other Things You Should Be Working On
If you have students at home that will be heading to college soon or in the next several years, make sure to review and revise your college plan and especially the financial component. If you've had a change in income or investments, or you just want to plan for future uncertainty, it's a good idea to stay ahead of the game financially.
Also, no matter when your student is heading off to college, it's never too early to start planning.
Here are some things you can do:
Review the latest cost of colleges and contact the schools on your list to see if there are any updates to their total cost of attendance based on COVID-19 impact.
Recalculate your financial aid eligibility by using my Estimated Family Contribution calculator. This will show you if you'll be eligible for financial aid and how much you'll be expected to contribute toward college costs.
Make sure you understand the real costs of college at different types of schools, and take the opportunity to review your plans and the schools on your list accordingly.
Where to Get More Advice
For more insight on planning for college during COVID-19, you can read my previous articles for the class of 2021 and the classes of 2022 and 2023. This advice is still relevant, and when you combine it with the latest updates I just shared, it will help put you on the right path quickly.
You can also get advice for planning for college during COVID-19 by enrolling in my new College Planning Jumpstart online course, which launches October 1.
I'll be including a special lesson on COVID-19 college planning, and if you pre-enroll and purchase the course by Sep 30, you'll also get a free 1-hour consultation with me. You can use some or all of that time to get personalized guidance for your family and get answers to all your COVID-related questions and concerns.
To learn more about my College Planning Jumpstart course, visit my course page now to
find out everything you'll learn and sign up now.
Don't forget that I'm also available to provide professional college and financial planning services. To learn more about my planning services and how I can help your family, visit my College Planning Services page, email me now, or contact me at (414) 885-5111.